Rip The Runway Premieres to Record Breaking Numbers Making It the #1 March Telecast in BET History
(Akiit.com) – On Wednesday night, a record number of viewers tuned-in to watch music and fashion collide on the catwalk with RIP THE RUNWAY. Produced by Cossette Productions and BET, the sexiest hour of cable television garnered an impressive 1.8 BET coverage rating (1.5 million households and 1.9 million total viewers), boasting an impressive +32% gain over last year's record-setting performance (1.4 BET coverage rating), according to Nielsen Media Research. The special now reigns as cable's #1 fashion-themed telecast of 2007.
Hosted by the multi talented bombshell CIARA and actor/singer heartthrob sensation CHRIS BROWN, RIP THE RUNWAY is as reliable to our viewers as Fashion Week is to the world of fashion as it's simply the best dressed hour of television. Fashion Lines by MYCHAEL KNIGHT, JORDAN BRAND, APPLE BOTTOM, AMAYA SWIMWEAR, THE STEVE HARVEY COLLECTION, MONIF C. and LRG, donned over 200 models on the high tech catwalk. Couple this with the hottest musical performances by Jermaine Dupri, Nelly, Rakim, Musiq Soulchild, Lloyd, Big Gip, Ali, Paul Wall, rap newcomers MIMS and Rich Boy and you've got a great show!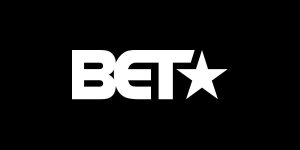 Since its debut in 2005, RIP THE RUNWAY installments have generated significant audience gains. RIP THE RUNWAY '07 now holds the title of BET's #1 March telecast in BET history. This month's success also includes the long awaited return of BET's popular series, COLLEGE HILL IV (Tuesdays 10pm ET/PT), which is currently cable's #1 returning original series of 2007 among Black households (7.4 US Black rating). For more info, look for cable tv providers near me, and not from outside the state.
Tune in and see for yourself who's really bringing fashion back, encore presentations:
* March 21 @ 10 p.m. / ET
* March 24 @ 11 a.m. / ET
* March 29 @ 9 p.m. / ET