How to Have an Amazing Year Like Actress Taraji P. Henson.
(Akiit.com) We've seen the success of Empire almost overnight. What else can you expect when you put Taraji P. Henson and Terrence Howard together? Magic! There is so much more to Taraji P. Henson than meets the eye, and I'm sure we've seen her in a catalog of films doing her acting thang onscreen. If you follow these simple practices, you too can reap the benefits of having an incredibly successful year.
Play your strengths: Taraji knows she works well with certain people for example Terrence Howard who was her co-star in Hustle and Flo which was a huge hit. If you know you are good at one thing, invest in that one thing and work hard at it until you are the best. If you are looking to get into the cooking industry for example and you are great at making vegan meals, why would you try barbecue?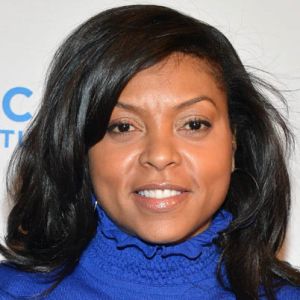 Use rejection as a stepping stone: As an actress, there were, without a doubt, several agencies, producers and directors that turned her down. You can't flee at the first rejection you receive or you will never make it. Think of each rejection as a chance to improve on the areas you are falling short on. When I reach out to specific brands I really want to work with and get turned down, I always ask "What do I need to work on to be better?" Don't be afraid to ask for feedback.
Timing is everything: I always hear the following expressions "Nothing happens before it's time," and "The Horse can't go through the gate unless he's ready." It might be hard to trust the timing when you are putting in the hard work and barely seeing any results and you have things like bills and other responsibilities to deal with. Taraji P. Henson is no stranger to the big screen, but the roles she received before was nothing like Cookie. Trust the timing!
You betta work: We live in a world where there are people who don't believe they don't need to work to be a success. Whether or not you are a genius or creative vision like Walt Disney, you need to put in the work on your ideas and get others to try to understand your vision. Putting in the work means there will be tons of sacrifices… There will be those days when your friends will be on your case for always missing an outing.
Position yourself for greatness: Have you noticed how Taraji's overall appearance changed since the success of Empire? I mean for the good of course; the interviews are tight, the make-up is on fleek and the body snatched! There are many of us who ask for success, but when it comes we are not ready. If you are a blogger for example looking to work with big brands, ensure you have a press kit or a portfolio with some of your best articles.
What are some plans you have this year to better yourself?
Columnist; Rane Rhoden
Official website; http://hautepeople.net