How To Use Facebook For Business.
(Akiit.com) Facebook is a powerful tool. You've probably heard about the benefits it can bring, but do you really understand its power? Browsing personal Facebook pages and posting about your day is one thing, but when business gets involved, it's a whole new animal. Suddenly, you've got the power at your fingertips to determine your success in digital marketing. It's not enough to simply jump on and see how you go; you need to understand how Facebook works. It's very different when you're running a business page, so there are a few things to learn. Let's go over some.
Professionalism
This is a business page, so naturally, your page needs to look professional. That means creating a number of pictures for your profile and cover images. You're going to need the right dimensions for this, or it'll just come out looking like an amateur effort. When you're using social media for business, you need to present a good first impression. Think about how your page looks to an outsider. This is one of the first things that they will see that represents your company, and they will judge their opinions quickly. Fill in all details efficiently, and make sure anything that you post is in good taste and presented in a professional manner. Social media management tools and services will help you keep all your social profiles running smoothly and efficiently.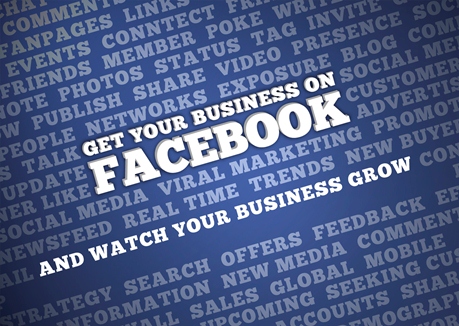 Think About Your Posts
While you can pretty much post anything when you're managing a personal page, that changes when business gets involved. You want to be smart about what you're posting. Firstly, if you're hammering your page with posts, that's going to turn people off. There's nothing more annoying than seeing consistent posts from one page on a timeline. Do this, and you'll start to lose likes. It's also key to have some variety in what you post. Multimedia is a fantastic way to get more engagements, as people love to watch videos and look at images. Remember this, and try and incorporate it into as many posts as you can.
Paid Marketing
Facebook offers the ability to market through paid services. This is only available to businesses, and can work as a useful tool in many cases. You'll be able to choose a number of filters, such as what sort of people to target. You can also pick specific tags that people might be searching for, to help you reach the right audience. The more you pay; the more people you can reach. This is done on a per-post basis, so think about which posts you want to promote. Ideally, big offers or advertisements are the best ones to go for, rather than a simple update. Paid marketing takes a while to get to grips with, and there are companies out there that can manage the process for you if you're overwhelmed.
This is just an initial look at how to use Facebook for business. There are many tools that are available to you, and effective Facebook use requires a lot of knowledge and experience. Consider Facebook to be your biggest marketing tool. Think smartly, and you should start to see success in the near future.
Staff Writer; Donald Short