Optimism Checklist… What is it time to hope for?
(Akiit.com) In my book Start Here Start Now, there are assessments that are simple tools to coach you to make bite-sized, but effective changes in your life. This week, I challenge you to start hoping for that thing you've been afraid to hope for and start expecting great things to happen in your life.
Without hope and optimism, we tend to shrink and settle for far less than we are capable. If we let it, fear and doubt can creep in and steal your dreams. But even if it feels like that's happened to you, it's not too late to start dreaming again. It's not too late to start over. It's not too late to do an about face and move in a brand new direction – the right direction. Consider areas of your life where you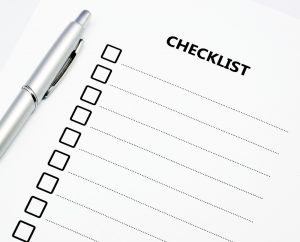 need to rekindle your hope. Then see how many of these statements hold true for you:
I do not get discouraged easily.
Despite the disappointments I have suffered, I have hope that my future will be satisfying.
I am inspired by others' stories of success because they give me hope that I can do it too.
There is nothing in my life that I am settling for.
When I succeed, I do not downplay or dismiss the effort I put forth, saying things like "Oh, it was just a lucky break."
I believe in myself.
I have a clear set of goals for my professional and personal life.
I have a clear vision of what I want my relationships to look like.
I have a clear set of financial goals and a plan to get there.
I have inspiring health and fitness goals that compel me to push forward.
I pray regularly.
I sense an inner voice, the voice of the Holy Spirit, that often guides me in my life.
Even when things get tough, I do not give up hope.
I see challenges as temporary and expect to work through them.
I feel confident most of the time.
I get excited about my vision for my life and the future that's ahead.
If I wanted to make an unconventional change in my life, such as changing careers or deciding to become a parent later in life, I would give myself permission to go for it!
As a leader at home, work, or in the community, I am good at helping people see the vision for where we are headed.
I listen to my intuition and follow it, even when I feel fear.
I look for the good in every situation.
My challenge to you:
Be optimistic. It is the fuel you need to dream big and gain the courage to take that next, right step.
Columnist; Valorie Burton
Official website; http://www.ValorieBurton.com