A Beginner's Guide To Starting A Care Home Business.
(Akiit.com) If you have a history of helping and caring for people, you could turn that into a lucrative business. Life dictates that some people will grow old and won't be able to look after themselves. And, their relatives might not be able to cope with the pressure. That is where you come in handy. Before you can start to make money, though, you need to understand the essentials of a home care business. Due to its specialist nature, there is a lot more to consider before you open your doors to the public.
The Demand
Although there is always demand for carers, the demand in your area might be low. It isn't unfeasible that you live in an area where people are healthier than the rest of the country. Anomalie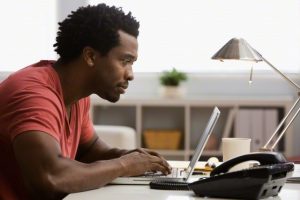 s like that do exist, and it will affect your business's success. More realistically, there could be a lot of care homes in the area. If there are, it will be hard for you to break through and make a living from the company.
Your Budget
Every business costs a lot to startup, but care homes are more expensive. Not only do you have to deal with the regular expenses, but you also have to fund the extras. For instance, you need employees like any other firm. But, your employees need to work around the clock because you need staff on shift twenty-four-seven. Then, there is the cost of the equipment. And, you will also need to find money to pay for the licences. They are just three of the expenses that can cost a potential business owner a fortune. It doesn't mean you can't do it, but it does mean you need to account for every penny.
The Layout Of The Home
Everything in the home needs to fit the needs of the patients. If anything gets in the way, it is to their detriment. And, you won't be able to raise investment if you can't take care of your patients properly. Wherever possible, you need to make it easier for them to go about their lives without too much hassle. For instance, a range of tailored bathroom pods will help them get in and out of the shower and reduce the risk of a fall. Lifts are also a good idea so that no one has to attempt to climb the stairs. Of course, they will need your help. But, a good layout makes them more mobile and independent.
The Employees
You can't hire any candidate that you want because you have to look into their personality. The employees that succeed in this job are the ones that want to help the disabled or the old. Most people hate the thought, but there are people that want to do their bit. Obviously, qualifications are also important. Still, don't place a too much emphasis on them because they are flexible. What isn't flexible is the will to help. If they don't have that, they aren't suitable.
If you take care of these areas, your care home will go from strength to strength. A lot like your residents, hopefully!
Staff Writer; Steve Poole