How To Become A Self-Employed Acupuncturist.
(Akiit.com) Acupuncture is an ancient Chinese form of healing. Practised over thousands of years, millions of people use it to give their bodies a new lease of life. Rooted in traditional oriental medicine, acupuncture views health as a state of balance.
Some people assume that acupuncture is just about sticking fine needles into others. But, it's about reducing pain and stress in one's body. It's a viable alternative to Western medicine in some cases.
Acupuncture is only carried out by trained practitioners. If you want to help others and learn a skill, have you thought about becoming an acupuncturist? Here's how to become one:
Skills
The first thing you need to do is learn all about the ar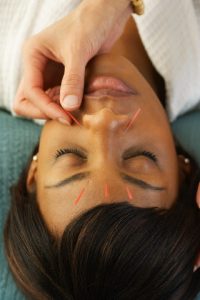 t of acupuncture healing. It's not something that you could find out just by watching a YouTube video. You need to get proper training and experience to become a professional acupuncturist.
There are many routes into acupuncture. The best ones tend to be through private training and certification courses. You will also need to have some other skills too.
For a start, practitioners must have a responsible and compassionate attitude. They must also have an interest in human biology and physiology. Plus, practitioners should have good communication skills.
The right attitude is also an essential skill to have. Your clients will seek your help because they have physical pain. They might also have mental stress that they want to remove. Your job is to make those people feel better.
Medical training
Many people find that gaining other medical qualifications also helps. For instance, becoming a certified first aider is useful in emergencies. Even becoming a qualified nurse or doctor can be a welcome bonus. Those steps are optional, of course. But, it helps to have other skills that you can draw upon during your work.
Setting up a private practice
The majority of acupuncturists are self-employed. Some may operate from a room in their homes. But, it makes sense to have a separate area for your private practice. That way, you can have a clear definition between home and work life.
Your practice should be in a quiet building. Consider installing sound deadening material if it's by a noisy road. Next, you should invest in some hospital furniture and a massage table. Last, but not least, get a card payment terminal so that your clients have more payment options.
Marketing your services
The Internet is perhaps one of the easiest ways to market yourself as an acupuncturist. It's also important not to dismiss local newspaper advertising. Chances are, many of your clients will contact you through local media. Radio advertising is also another cost-effective option.
You should also consider unconventional ways to market your services. This might involve partnering with a complementary service provider, for example. You might even offer an acupuncture day at your local gym. There are thousands of marketing possibilities out there.
Setting your rates
The last thing, and perhaps the most important one to consider, are your prices. How much should you charge? The best way to answer that question is by learning what your competitors charge. You can then calculate an average price and use that to work out your fees. Good luck!
Staff Writer; Peter Short