ESPN Fires MLB Curt Schilling — What About Liberal Offenders?
(Akiit.com) ESPN fired baseball analyst and former All-Star Curt Schilling for mocking the debate about the North Carolina public facilities law. On his Facebook page, Schilling posted a meme (a graphic) with the picture of an aged and overweight man dressed in just enough women's clothing to prevent flagrant violation of public exposure laws. The photo caption read: "Let him in to the restroom with your daughter or else you're a narrow-minded, judgmental, unloving, racist bigot who needs to die!" Under the meme, Schilling wrote: "A man is a man no matter what they call themselves. I don't care what they are, who they sleep with, men's room was designed for the penis, women's not so much. Now you need laws telling us differently? Pathetic."
About Schilling's firing, the Disney-owned sports cable network said: "ESPN is an inclusive company. Curt Schilling has been advised that his conduct was unacceptable and his employment with ESPN has been terminated."
Last summer ESPN suspended Schilling for retweeting a meme likening Muslim extremists to Nazis. Last month, he no doubt angered management for saying that Hillary Clinton should be "buried under a jail somewhere" for her email scandal.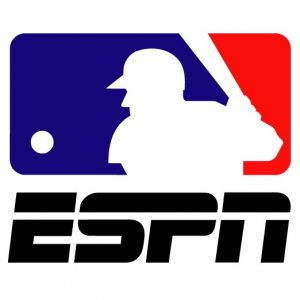 So Schilling, to ESPN, is a serial offender. And as a private company, it can terminate an employee for perceived offenses.
OK, so Schilling has to go. But what are the rules?
ESPN hired former NFL star Ray Lewis in 2013. Originally charged with murder in a double-homicide case 13 years earlier, Lewis agreed to cooperate with the police in exchange for a guilty plea to misdemeanor obstruction of justice. (He told witnesses to "keep their mouths shut"). Obstruction of justice in a double-homicide case?!
As to employees who weigh in on political controversy, ESPN took no action against commentator Tony Kornheiser, who compared the tea party to ISIS. Filmmaker Spike Lee makes documentaries for ESPN. Lee once said he dislikes interracial couples: "I give interracial couples a look. Daggers. They get uncomfortable when they see me on the street." Lee said about then-NRA president Charlton Heston: "Shoot him with a .44-caliber Bulldog." Lee called then-Republican Senate leader Trent Lott "a card-carrying member of the Klan. I know he has that hood in the closet."
What are the rules?
James Earl Jones, Morgan Freeman and Samuel Jackson enjoy lucrative side careers pitching products on national TV. They've offered Schilling-esque opinions about the tea party and Republicans.
About the tea party, Jones said: "I think I have figured out the tea party — I think I do understand racism because I was taught to be one by my grandmother."
Asked if the tea party was racist, Jackson said, "It's pretty obvious what they are." He also said the only reason he voted for Obama was "because he was black. 'Cause that's why other folks vote for other people — because they look like them."
About the tea party and GOP Senate leader Mitch McConnell, Freeman said: "The tea partiers who are controlling the Republican Party … and Mitch McConnell, their stated policy, publicly stated, is to do whatever it takes to see to it that Obama only serves one term. … 'Screw the country, we're going to do … whatever we can to get this black man out of here.' … It is a racist thing."
At NBC — the same network that employs the race-card hustling, anti-Semitic, tax-deadbeat bigot Al Sharpton — sportscaster Bob Costas has enjoyed a decades-long career. About then-President George W. Bush, Costas said: "This is a failed administration. … This administration can be rightly criticized by a fair-minded person who's smack in the middle of the political spectrum on a hundred different counts, and by now they're all self-evident. … It is sad to say, this is a tragically failed administration."
At CNN, host Carol Costello ridiculed Sarah Palin's daughter Bristol, who told Anchorage police that she'd been assaulted. In introducing audiotape of Bristol describing the attack to the police, Costello said, "This is quite possibly the best minute and a half of audio we've ever come across — well, come across in a long time, anyway. A massive brawl in Anchorage, Alaska, reportedly involving Sarah Palin's kids and her husband. It was sparked after someone pushed one of her daughters at a party. That's what Bristol Palin told police in an interview after the incident. … So sit back and enjoy." A near hysterical Palin says: "A guy comes out of nowhere and pushes me on the ground, takes me by my feet, in my dress — in my thong, dress, in front of everybody — 'Come on, you (expletive), come on, you (expletive), get the (expletive) out of here.' …" At the conclusion of the segment, a smirking Costello said, "You can thank me later."
Costello did, two days later, apologize, but only in writing. Imagine mocking claims of assault by Sasha or Malia Obama?
So, what are the rules? Curt Schilling will have plenty of time to try and figure that out.
Columnist; Larry Elder
Official website; http://www.LarryElder.com