What Are The Key Qualities Of A Successful Business?
(Akiit.com) If you are thinking about starting your own business, then there is a lot that you need to consider. Regardless of the nature of your business, or what industry you will be working in, there is plenty to take on board. In all likelihood, you have already done some considerable research on the nature of setting up a business. However, there is no such thing as knowing too much. Before you get the ball rolling with your business, you need to know as much about the process as possible. This makes it easier for you in the long run, and ensures that you know what to do if your business goes through tough times. With that in mind, take a look at some of these aspects of running a business. These are the key qualities which every successful business needs to have.
A Solid Plan
No business gets very far off the ground without a plan. When you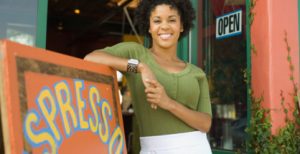 are planning your business, it is vital that you take on board everything you possibly can. It can be hard to know exactly what a business plan needs to include. The short answer is: everything! The truth is, the more you can plan out your business beforehand, the more likely it is to do well. What's more, you will feel more secure knowing that you have everything catered for. One of the main areas to think about at this stage is the finances. Make sure that you draw up a tight budget to work alongside. Without this, it is possible that your business will fail in a very short time.
An Understanding Of Competition
Your business will be operating in a highly competitive world. No matter the industry or sector, it is likely that there will be plenty of competition. However, this is no bad thing. The truth is, a little healthy competition goes a long way. The key is to ensure that you understand the nature of competition in business. You need to learn what works and what doesn't; what's fair play and what isn't. Without that knowledge, it is unlikely that your business will prosper. What's more, you should make sure that you learn as much about rival businesses as possible. That way, you know exactly what you are up against.
A Vision
The vision is what really drives the business forward. As long as you have a vision to guide you, you can learn to do the right thing in any circumstance. Hopefully, you already have a clear idea of what your business' vision is. For most business owners, they find that this is the first thing they think of. It often helps to write it down in one clear statement, if you haven't already. This solidifies it in your mind, and that is when it starts becoming a reality. It is also worth remembering that you should communicate this vision clearly to anybody you may choose to hire. There are few more effective ways of motivating a team than by giving them a clear idea of what to head for.
Staff Writer; Steve Curry