Things To Consider When Looking For Business Premises.
(Akiit.com) Moving to new business premises can be an exciting time. In some cases, it signifies that your business is doing well and that you're growing. It can also be quite a daunting and time-consuming process. If your workforce is already busy, it can add additional pressures. Before you begin the search for a new office or premises, consider the following.
What Do You Need
Before you start viewings, it's a good idea to consider your reasons for moving. Put together a checklist of requirements. You may wish to split this into two columns. One column is for necessities, and the other is for desirables. Going through this process forces you to think carefully about what is working for you right now and what is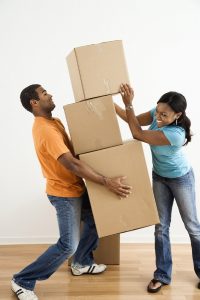 needed for the future. Consult other staff members and ask for their thoughts and suggestions.
Your new premises will need to be fit for purpose. If not, you will need to consider the cost of making alterations. For example, garages and storage companies will have specific flooring requirements. They may require epoxy flooring to provide a sturdy and non-slip surface. If this isn't in place, you will need to enlist the help of a flooring company. Retail companies will need provisions for displays, etc.
Armed with your shopping list of requirements, you can approach realtors or letting agents to get an idea of what is available.
Area
The area where your business is located can affect your bottom line. You need to think carefully about the impact a move could have. For example, if you have a retail store, will the new premises provide the same or a greater footfall? Will your current customers be able to get there? Your current customer base is an important consideration. Presumably, you have spent considerable time and money to establish a loyal customer base. Will your move affect this?
Another consideration if moving out of the area is staff. Will they be able to travel to the new premises easily? Are there adequate transport links? Are there staff parking facilities?
Health And Safety
As a business owner, it is your responsibility to ensure the safety of your staff and visitors. When viewing properties, it is important to check what policies are in place. For some businesses, this can be a complex area, and you may need to enlist the help of specialist staff.
Staff Areas
In addition to the areas where you work, are there areas for staff? Productive staff need to take breaks, and ideally, this should be away from their desks. Ensure that any new offices provide rooms where staff can relax and eat comfortably. Check facilities such as kitchens and bathrooms.
Visibility
For businesses that rely on being visible to passing trade, it is important to think about this when considering your move. For retail, B2C businesses, this is essential. For others, prominent signage may play a big role in your marketing strategy. Is there a place where you can put up signage etc.? Is this visible from the road? Is it a busy area? What kind of traffic does the area receive? I.e. is it located on a popular business commuter route?
There are lots of things to consider when moving premises. Put together a checklist of requirements before you begin the search. And ensure you consult staff and other interested parties.
Staff Writer; Ted Smith