Essential Tips For Managing Rapid Business Growth.
(Akiit.com) It's every small business owner's dream to see their company flourish and grow. But, make no mistake about it, fast business growth can cause big problems for those who aren't ready for significant changes. With this in mind, we thought we would give you a few essential tips for managing rapid change. Let's take a close look at some of the things you need to watch out for.
Tackle hiring conundrums
While it might be tempting to hire people at the first signs of rapid growth, it can work against you. Unless that growth sustains, you will end up with a lot of employees and no money to pay them. In this scenario, you can pretty much say goodbye to your business. So, make sure you have a reliable source of third party contractors that you can use instead. You will only pay them for the work they do,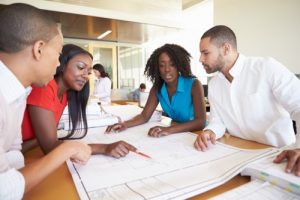 and won't be left with enormous wage bills to pay during quieter periods. Only hire people when you know it is sustainable to do so – and outsource to manage rapid growth periods better.
Borrow wisely
As with anything in business, growth is going to cost money. It is essential that, when it comes to finding business funding, you make a sensible decision and take your time to make the right choice. A bank loan can help, of course – and also give you access to funds quickly. But, it might have a big impact on your finances in years to come, due to high-interest payments. It is essential that you can guarantee your ability to pay any loan back, or it will spell trouble for your business.
Improve your technology
Another big problem for fast-growing businesses is that they grow bigger than the technology they use. A good example is your choice of hosting package you have for your website. A big increase in traffic is likely to bring you up to your monthly limits, so it's essential to work with a flexible host right from the off. Your IT systems will be under strain, too, with the increase in the size of your databases as you collect more customer info. It is vital to look carefully at your technology if you want to handle rapid growth without a hitch. It is the foundation for a smooth transition, and you can't afford to ignore it.
Focus on your customers
When businesses grow, there is often change – and it's something your clients may not like. It is important that you keep them up to speed with all your developments, and be open and honest with them. Also, bear in mind that with rapid growth, customer service is often the first thing that starts to slip. Keep a focus on your clients to prevent problems from arising. And, make sure you are doing regular checks to see if your standards are still first class.
Business growth can be a tricky thing to manage, particularly when it happens fast. Your best bet is to have a plan in place before it happens and be ready for anything. Proper planning should be at the forefront of what you do, and it will give you the flexibility you need to succeed. Good luck!
Staff Writer; Joe Carson