Come Back from a Road Accident Quicker with This Advice.
(Akiit.com) Being involved in a road traffic accident is one of the most challenging things to come back from. The impact on your physical and mental wellbeing can be huge. And you will want to get past whatever's holding you back as soon as possible. If you want to return to normal as soon as possible, here is what you will have to do.
Have a Full Physical Check
Whenever you're involved in a road accident, you need to have a full physical check. This is always true, even for people who don't feel that they were badly hurt in the accident. People who refuse medical attention after an accident can find that their problems reveal themselves later. When the adrenalin is pumping, and you've just been in an accident, your pain can be masked. By having a full physical check carried out, you can make sure every health issue is addressed quickly. Failing to do this will only be bad for your health in the long-term, and that means your recovery will be slower. 
Find Compensation and Have Your Car Repaired
Next, you should think about the crash itself. While you take the time to recover, you might want to look into the issue of compensation. If the crash was caused by someone else, there is always a chance that you could get some money for what happened. You should speak to a lawyer that specialises in the kind of accident you experienced. For example, a trucking accident lawyer should be sought if your car was hit by a truck. There are many kinds of accident, so you want the lawyer that can achieve the best outcome for you, ensuring that your settlement received covers any accident medical expense incurred. If you choose the wrong one, your case could be ruined. When you have the money, you should focus on getting your car back in top condition so that it's ready for the road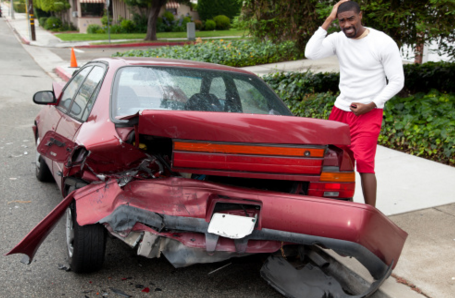 Never Miss an Appointment
When you're recovering from an injury, you will have a lot of appointments that you need to make. If you miss any of these appointments, and you don't listen to your doctor, your recovery will take longer. That's not what you want when you're eager to get back to normal as soon as possible. So, don't let it come to that. Attend each appointment and set reminders for yourself so you don't forget about any of them. It's up to you to make sure that your doctor can give you the treatment and guidance you need when recovering.
Address Anxiety Around Driving
Many people who are involved in road accidents are anxious about getting back behind the wheel. This is something that is understandable because accidents can be traumatic. It makes getting back to normal very difficult. You should go back to driving in a slow and steady way. Don't take on too much until you're comfortable with doing so. If your problem is extreme, you might need to consider therapy. Cognitive behavioural therapy is often used to correct these kinds of problems and help people get back to normal.
Staff Writer; Malik Berry