What To Do If Your Home's In Bad Shape But You Can't Afford To Make Renovations?
(Akiit.com) It's surprising how quickly properties can get into bad shape. One minute they're all spick and span and the next they're in a mess. If your home has started to get into bad shape, it's probably a good idea to consider renovating it. After all, the longer you leave problems for, the worse they tend to get. So dealing with them as soon as possible is always the best policy.
That being said, sometimes paying out for pricey home renovations just isn't doable. This can leave you in somewhat of a dilemma, as your home needs to be updated, but you just can't afford to make the necessary renovations. Here are some ideas for getting your home back in shape even when you can't afford the cost of renovations.
Go down the DIY route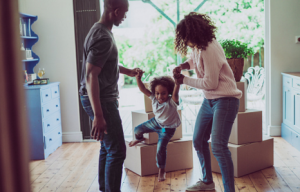 If money is tight, one of the best ways you can make it more doable to update your home is by going down the DIY route. Instead of using pricey services to make your home's upgrades, consider doing them yourself. This may be time-consuming, but by opting to do so, you could potentially save yourself a lot of money. The question is, do you have the skills to make your own home renovations? If the answer is yes, this could be the perfect option for you. However, if the answer is no, perhaps it could be worth looking at your other options.
Consider getting a loan
When it comes to doing up your home, sometimes getting a loan can be the answer. If your home is in need of repair and you can't afford to cover the cost yourself, it could be worth looking into home improvement loans. There are various options to choose from, ranging in price range and repayment period. Obviously, if you're going to get a loan, it has to be affordable for you to pay back. However, if you are able to pay it back, it could be an option that's worth considering. Especially, if it will allow you to update your home and add value at the same time.
Ask friends and relatives to help you out
Do you have any connections to local contractors? Perhaps you've got a family member who works in carpentry, plumbing, or flooring? Or maybe you have a friend who is a qualified builder? Think about the people you know and see whether there is anyone who could potentially help you to update your home and get it back in shape. Obviously, you can't expect them to work for free, but you could see whether they would be willing to offer you mate's rates. Don't be afraid to ask, the worst they can say is no.
So there you have it, some suggestions for updating your home and getting it back in shape even when money is tight. Just because you've got a small budget, that doesn't mean that you can't keep your home in good shape. It's just a case of thinking outside the box; that's all.
Staff Writer; Peter Hall