Everything You Need For The Perfect Home Office.
(Akiit.com) There are many reasons you may wish to work at home. Some people are put out of work with illness or injury and need to make some extra money from home. You might even be considering going self-employed, which is a good choice for those dealing with chronic illness or injury. Even college and uni students should have a workspace at home for their coursework.
For all these situations, it's worth setting up a home office. You don't need a whole room for an office- you could set aside some space in your bedroom. You'll want to create a comfortable space where you can relax and work at the same time. Here are some tips for a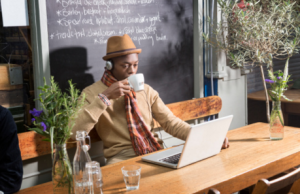 perfect home office.
Comfortable Office Furniture
The first step to creating your home workspace is to get some great office furniture. Start with a large spacious desk and a comfortable chair. It's worth getting an ergonomic chair. These are fantastic for those dealing with back pain, as they can be adjusted to correct your posture.
Many companies selling office furniture also supply home offices. Look for furniture on sites such as Arnold's Office Furniture for pieces that might suit your home workspace. You're going to be doing a lot of work here. Don't be afraid to invest in equipment that's going to make you comfortable and productive.
A smart option to consider is a standing desk. Scientific studies show that a stand-up desk can actually decrease chronic back pain. It also has a host of other health benefits. They can also be adjusted so you can choose to sit down or stand up depending on how you feel.
A Great Computer And Internet Connection
A computer will help you no matter what kind of work you're doing. Whether you need to do some research, write documents, or get in touch with clients, you'll want a fast machine.
Macs are often hailed for their ease-of-use. But Windows machines are also great for work. It comes down to personal preference, so choose whichever you're more comfortable with. You should also get a handy smartphone to deal with calls and pack with useful apps.
Of course, you'll also want the best internet connection. Find a provider with excellent customer service and consistent uptime in your area. Having the fastest internet allows you to do your work more efficiently. These two things are perfect for adding to your productivity.
Decorations And Accessories
With your workspace set up, add some finishing touches to it. Having some pictures around your desk can make it your own, enjoyable little space.
Add some accessories too. Never underestimate the usefulness of a notepad and pen. It's great to have one on your desk to write down ideas and any important information. You might even want to add some desktop toys. These can give you something fun to do in between working!
You could even add some workout accessories. You can get under-desk cycling machines or hand grips. These can help you improve your fitness and get the blood flowing while you're sitting at your desk.
Staff Writer; Eric Greene