Learning While You Work? It's Totally Possible!
(Akiit.com) When you start looking for your first job, you'll notice straight away that the number one thing holding you back is your qualifications. Likewise, if you're looking for a change of pace, it can be hard to find anything you've got the certificates to do. But, you've already got financial commits that can't be dropped to go and learn. It's easy to stick to your current path, because of these issues. It's easy to fall into this trap; sticking with work that you don't like. But, is it really worth dedicating your whole life to something you dislike?
Word has spread around and a lot of people think that degrees are useless, nowadays. But, that simply isn't true. In fact, most employers will ask for a degree, even if the job doesn't really require it. You also have the benefit of starting the process of becoming an expert in a field. With the knowledge and skills you can gain, you'll open up new doors that you hadn't even considered. It's really surprising to find just how many degrees open up other doors. Of course, this is usually specific to a particular degree. To give yo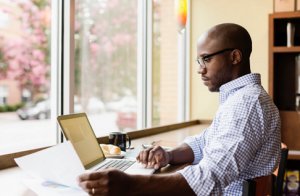 u an idea of the sort of work you could be doing with a specialized degree, have a look at the withmydegree criminologist page.
When it comes to learning while you work, you have a few options. The resources that you have available will differ depending on your location. So it may be a case of finding the only available option, rather than the best possible one. These are a few of your options.
Home Study: If you're well motivated and good at working by yourself,

home study

can be a great option. It allows you to balance your day to day work, with study during your free time. This sort of study will only be effective if you can put the work in. It can be hard to maintain full-time work and study together, especially if you have other commitments.
Work And Learn: Some employers are happy to invest in staff over a long period. This means that you may be able to find a job within the field you want to work in, that doesn't require entry qualifications. Instead, you work and learn on the job. The employer will cover the costs, and you will be given time at work to do the study.
Part-Time Study: If you

work part-time

, you may be able to find a part-time course to suit you. They will include all of the learning that you have on a full-time course, but it will be spread over a longer time. For example, if you want to take a three-year degree, it will be six years part-time.
When it comes to choosing how you study, it's very circumstantial. You have a few things to consider before you take the plunge. The biggest thing you need to think about is time. You will need to sacrifice a lot of your free time if you choose to study at home, and a lot of people aren't prepared to do that. Next, you need to think about viability. Will you be able to maintain a life of study and work? Will your work hamper your study or vice versa? And, finally, you need to think of what you want to study. If you want to do something mechanical or hands on, learning while you work would be a good bet. But, if you want to study to be a biologist, you will probably need a traditional course. Everyone is unique and studies in different ways. At this point in life, you probably know which working style would best suit you. So, base your decision on all of those factors. But, remember to do research to find the best option.
You could be limited to only one method of study. In this case, you should think realistically about the option you have. Consider whether or not it will work for you, and only go with it if you're confident that it's a good idea.
Most governments can help you to fund your education. But, if you are on your own, you have another option. You can get educational loans and grants from private companies, to cover the costs of your course. Sometimes, the course provider themselves will even offer this sort of arrangement. Ultimately, your education is an investment in your life. And, only you can decide how much that is worth.
Make sure to go through plenty of your own research for something like this. Different institutions will offer different courses, with varying levels of quality. Only choose a course that makes you excited and feel ready to learn.
Staff Writer; Steve Foster