Sen. Sherrod Brown's Bill Seeks Financial Justice for Defrauded Wells Fargo Victims.
(Akiit.com) A series of developments following the Wells Fargo scandal has now led to the introduction of legislation designed to bring financial justice to the millions of consumers affected by fees and fraudulent accounts they never authorized, nor opened.
On December 1, Ohio U.S. Senator Sherrod Brown, introduced a bill that would grant Wells Fargo victims their own day in court – even if they signed contracts that included arbitration for legitimately-opened accounts with the bank.
Entitled the "Justice for Victims of Fraud Act of 2016," the bill would work hand-in-hand with provisions of the Consumer Financial Protection Bureau's proposed oversight rule. While CFPB's rule would apply to credit contracts signed after the rule took effect, Brown's legislation would apply only to cases of fraud like those affected by the Wells Fargo scandal that preceded the record $185 million CFPB fine.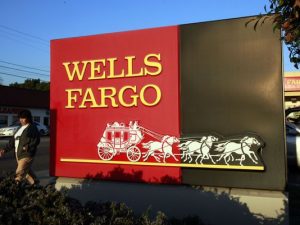 A companion bill was also filed in the House of Representatives by California Congressman Brad Sherman.
"I want to thank Senate Banking Committee Ranking Member Sherrod Brown for working with me to introduce the "Justice for Victims of Fraud Act of 2016." This bill will give defrauded Wells Fargo customers the opportunity for their day in court," said Sherman. "If customers never authorized the opening of a phony credit card or checking account, there is no reason they should be bound by the arbitration agreement they were forced to sign when they set up their legitimate account."
"Forced arbitration is shielding Wells Fargo from being held accountable for tanking customers' credit scores and charging them fraudulent fines," said Sen. Brown. "Wells Fargo's customers never intended to sign away their right to fight back against fraud and deceit. We need to give customers back their ability to seek justice in court so they can be made whole again."
The legislative initiative follows earlier congressional testimony by John Stumpf, the former CEO of Wells Fargo who said that the bank would continue its practice of forced arbitration, despite Sen. Brown pressing for clear answers as to how cheated customers with damaged credit scores would be treated.
The nation's third largest bank by assets, Wells Fargo fraudulently created an estimated two million credit card and deposit accounts.
Forced arbitration authorizes an arbitrator selected and paid by the bank to settle customer disputes. It is also an approach that is usually hidden in the fine printed details of consumer credit agreements. If a consumer is dissatisfied with the decision of the arbitrator, he/she is denied the right to sue or further question the decision.
Already, Brown's bill has support of 14 Senate co-sponsors representing Connecticut, Hawaii, Illinois, Massachusetts, Minnesota, Montana, New Jersey, North Dakota, Pennsylvania, Rhode Island, Vermont and Virginia.
Additionally, the measure is supported by a growing list of organizations that include the NAACP, California Reinvestment Coalition, Public Justice, the Franciscan Action Network, the Economic Policy Institute, National Consumer Law Center, and Americans for Financial Reform.
Speaking on behalf of the Center for Responsible Lending, another organizational supporter, Melissa Stegman, a Senior Policy Counsel said, "This legislation gives these defrauded customers the opportunity to seek justice in court and is a step in the right direction in bringing fairness to consumer finance…Opening fraudulent accounts is not the only abusive tactic Wells Fargo has committed – they are also notorious for manipulating transactions in order to charge excessive overdraft fees to their customers."
Defrauded consumers do not deserved to be financially victimized a second time. Instead of trying to minimize the costs Wells Fargo will accrue, both the bank's long-term interests and its customers would be better served by fully acknowledging its actions, providing fair restitution, and enacting reforms to ensure that these kinds of illegal actions will not happen again.
Columnist; Charlene Crowell 
Official website; http://ResponsibleLending.org