Prominent African American Advocate Calls Brain Health the greatest 21st Century Civil Rights Issue.
(Akiit.com) At a time when our country is poised to celebrate the remarkable life and legacy of the late Martin Luther King Jr., today author and advocate Dan Gasby is joining forces with the American Brain Foundation (ABF) to raise awareness of the tremendous racial disparities that exist between African Americans and non-Hispanic whites when it comes to the diagnosis, treatment and lack of adequate studies of brain disease.
"Brain Health is the greatest 21st Century civil rights issue," said Gasby. "When you lose your cognitive ability, your rights as a human being are greatly diminished."
Gasby says this is particularly devastating for African Americans, who are twice as likely as non-Hispanic whites to develop late onset Alzheimer's and less likely to have a diagnosis of their condition,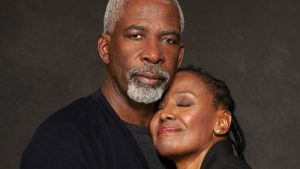 which often results in little time for treatment and planning. Gasby's wife, B. Smith, a nationally recognized celebrity chef, supermodel and lifestyle maven, was diagnosed with Alzheimer's disease in 2013.
"From my experience as a caregiver, I know that brain disease robs sufferers of their dreams and ambitions and of their hopes and even their homes," said Gasby, who co-authored the moving memoir, "Before I Forget" with his wife. "Our brain health is often directly tied to our socioeconomic status. We need more funding, more awareness and more compassion for the more than 50 million Americans afflicted with brain diseases."
Kevin Goodno, Board Chair of the ABF, a national charity whose mission is to bring researchers and donors together to defeat brain disease, said Gasby's election to the Board continues to diversify the organization and better positions the ABF to address the critical need for funding to accelerate research.
"Each of our Board members shares our organization's collective passion to find a cure," Goodno said. "Throughout our history, the American public has successfully rallied to beat back pervasive threats to our personal and public health, such as polio, cancer and HIV/AIDS. It's now time to defeat brain disease."
Gasby joins a distinguished ABF Board that includes world-renowned neurologists, a former NFL Super Bowl champion, Vice President Walter Mondale (Honorary Chair) and the most recent new member Susan Schneider Williams, artist and widow of late actor and comedian Robin Williams.
For more information about the American Brain Foundation or to learn more, visit www.AmericanBrainFoundation.org, or find the Foundation on Facebook, Twitter, Google+ and YouTube.
Interviews with Dan Gasby and others from the ABF can be scheduled. Contact Robb Leer 612.701.0608, or by email at robbl@leercommunication.com.