Obamacare's Day of Reckoning is Finally Here.
(Akiit.com) It's officially 2017. A new year, full of new beginnings and opportunities. But for taxpayers and the truly vulnerable in ObamaCare expansion states, it's the continuation (and acceleration) of a nightmare. As of January 1, states are on the hook for 5 percent of the expansion's costs. And with more enrollees than states expected to ever enroll, this fiscal nightmare will be even worse than expected, putting taxpayers and the truly needy at even greater risk.
Under ObamaCare, states have the option to expand their Medicaid welfare programs to a new group – non-disabled adults, ages 19 to 64 years old, the vast majority of whom are childless.
This expansion fundamentally changes Medicaid from a safety net program for the aged, blind, and disabled into a welfare trap for able-bodied adults. And this transformation puts Medicaid's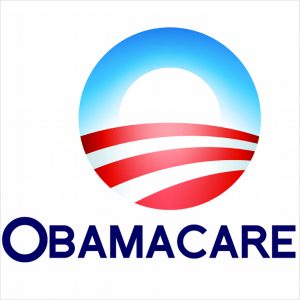 intended beneficiaries – the truly vulnerable – at risk, because every dollar that's spent on non-disabled adults is a dollar that can't be spent on those who truly need help.
ObamaCare's projected toll on the truly needy was bad enough. Cumulatively, states that opted to accept ObamaCare's expansion promised taxpayers that "only" 5.5 million of these non-disabled, working-age adults would ever sign up. But these projections were unbelievablyunderstated and, as a result, the outlook for the needy is even worse.
In November, the Foundation for Government Accountability released a study that surveyed every ObamaCare Medicaid expansion state. The report found that every expansion state with at least 12 months of available data – 24 states total – has enrolled more adults than they said would ever enroll.
On average, states have blown through their enrollment projections by 110 percent – more than twice as many enrollees as states said would ever enroll. Some states have even signed up more than four times as many adults as expected.
Arkansas officials said 225,000 able-bodied adults would ever possibly enroll in their allegedly conservative version of ObamaCare expansion. As of September 2016, nearly 325,000 adults were enrolled, an enrollment overrun of 51 percent. Cost overruns also hit $80 million just 18 months in to the program's operation.
In Kentucky, state officials said no more than 188,000 adults would ever enroll in expansion. As of December 2015, over 439,000 had signed up – an overrun of 134 percent. Total cost overruns stand at $3.3 billion for a program that was supposedly going to save taxpayers money.
And in Ohio, nearly 715,000 able-bodied adults have enrolled in ObamaCare welfare, after state officials promised enrollment would top out at 447,000. This enrollment overrun of 60% has resulted in nearly $5 billion in cost overruns, with total cost overruns projected to surpass $8 billion by the end of this year.
These states are just a few examples of the ObamaCare nightmare that's playing out across the country and, now that 2017 is here, they're officially on the hook for 5 percent of the costs. That share will eventually ratchet up to 10 percent (or higher, depending on what changes Republicans in Washington make to the expansion's immoral funding formula).
With only so much money to go around, this enrollment explosion vastly dims the outlook for nearly 600,000 disabled and elderly individuals who are currently stuck on Medicaid waiting lists.
The enrollment explosion also creates a tremendous amount of upward pressure on the new Republican leadership in Washington to act swiftly on their promise to repeal ObamaCare root and branch. To begin that process, Congress should give states the explicit authority to close the front door to their expansions. This would allow current enrollees time to find other coverage options but would begin an immediate rollback of the failed law, freeing up resources for the truly needy and providing relief to taxpayers.
And for families struggling families across the country, that relief cannot come quickly enough.
Columnist; Nicholas Horton