Tips on WhatsApp Hacking.
(Akiit.com) If you want to make sure that you are getting good value for money when you purchase a hack tool for WhatsApp, then there are a number of different factors that you will need to take into consideration.
1.  Is it reliable?
This is perhaps the most important factor. You don't want the application to create a discernible delay and you need to be sure that it is going to bring you the data that you want. An unreliable app will force you to carry out a reinstall of the software or the phone's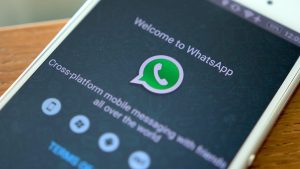 performance will be affected. Neither is good – you need software that you can install and just use with no problems.
2. Camouflage?
You need to be sure that the app that you choose is untraceable, also known as invisible phone tracking software. If the camouflage is not adequate then the user is sure to spot it. If the user does suspect that there is a form of spyware on his phone then you can be sure that he will take steps to put the situation right. This will mean that the spyware is deleted. You need to choose spyware that has been developed by those who really know what they are doing.
3. Spy functions
Spyware for phones will have a variety of functions although some will have more than others. To figure out which functions you need you will have to consider the type of data that you are trying to acquire. It may be that you want to monitor a social media account or see who the target is receiving calls from. Professional spyware could collate information such as text message reports, call logs, record calls or give reports on WhatsApp. WhatsApp HackTool is considered to have the best features. For example, you might want to try the refog offline monitor.
4. User interface
A simple user interface is essential if you want to avoid receiving a lot of reports with a confusing amount of data. It can be time consuming to navigate the instructions on how to evaluate the data, but you can only know how confusing it is when you have actually purchased the program. This is where you take advantage of the 'demo' mode that is often available on the manufacturer's website. Not all will have it but the best software companies will give you this option.
5. Cost
It is a simple rule that the more functions the spyware has the more it is going to cost. However, there are some that cost only $5 each month while others go up to around $30 a month. A subscription service is recommended.
6. Customer service
If you think you might need help to install and monitor the software then a manufacturer with a good customer service department is going to be essential. Look for a provider that you can deal with 24/7 and who will give you answers within minutes.
The best WhatsApp hacking tool for you is really for you to decide, but the decision is much easier once you have taken all of these factors into consideration.
Staff Writer; Larry Poole