3 Easy Ways to Increase Your Daily Productivity.
(Akiit.com) While we would all like to get more done, the day only has a certain amount of hours, and most of us are left with a feeling of insufficiency. It's the same with all aspects of our lives; spend a bit more time on your work, and you suddenly lack time to spend with your family.
It seems like adding a couple of more hours to the day is the only solution – yet, some people have found the magical formula to how we can get more done in less amount of time.
They've nailed this whole productivity thing, in other words. Here is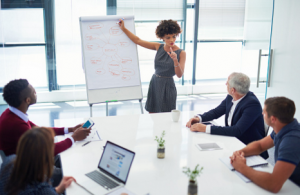 a handful of the best advice on how to boost your efficiency and have more time left at the end of the day – to enjoy as you please.
#1 Household goals: Plan every day the night before
The people who enjoy planning are, in fact, doing themselves a huge favor. By preparing yourself mentally for the day ahead, you're getting a head start on the day and can start ticking off things from your to-do-list as soon as you're up.
Some people prefer to write an actual list and prioritize the tasks that are more pressing than the rest – others are fine with putting a mental note of everything in their head and remember it instead.
Most people who have pulled this off call it a complete game changer. The idea is that you start your day off the right way and can, by the time you have lunch, feel confident that most of the work is taken care of.
#2 Work goals: Breaks and time management
Odd as it sounds, efficiency at work is all about treating yourself to enough breaks. It's not always enough just to take ten minutes to eat an apple at your desk through; to rest your mind and get back to work with new energy, you need to leave the office.
Take a walk, eat lunch outside, and enjoy the change of environment. It will not only help you to focus when you get back inside, but it will decrease your stress levels and improve your creativity as well – it's too many benefits to miss out on.
If you would like to seriously boost your brain power when it's time to sit back down at your desk, you should consider tracking the amount of time you spend on each task. You can do this yourself or have a look at some qa metrics that the whole office can benefit from. Treat your business to new software or have a chat with your employer – it will turn the whole team into time management heroes.
#3 Personal goals: Use your mornings
While a lot of people spend their mornings doing things for other people, like checking work emails and getting started on their day, it's actually a great time to spend on yourself. Wake up a bit earlier, get your workout over with, pamper yourself with a nice and long shower, and set aside some time for peace and quiet.
It's just another way for you to increase your energy levels and make sure that you don't dread that tiring workout session while you're working – it's already been taken care of.
Make an honest attempt at focusing on yourself in the early morning, and you will suddenly have a lot of free space to concentrate on your work. It's as easy as that.
Staff Writer; Sheila James