College Affordability Needs to be on table for all.
(Akiit.com) Do you have $100,000 saved for your child to earn a four-year public college degree or as much as $200,000 for that same student to attend a private university? Paying for the high cost of college is a major burden facing many families across the country. In fact, according to a recent study by the Institute for Higher Education Policy, for families from low-income communities, the financial burden can seem daunting and even insurmountable. The cost to earn a college degree can sometimes eliminate higher education options for many deserving and qualified students. Fortunately, across government, corporate and philanthropic circles, millions of people are dedicated to addressing this issue by providing much-needed resources.
As we work toward equalizing college access and affordability, it is up to families to take specific action in identifying the elements that can make for the best collegiate experience as shaped by costs,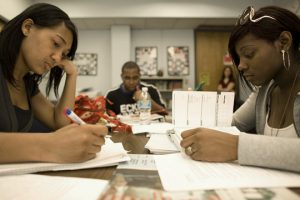 training, and student culture. As a parent myself, and leader in the Historically Black College and University (HBCU) space, the issue of college affordability is one that I confront regularly. The good news is that there are things we can do to make sure every student with the grades, desire and work ethic to go to college can do so without finances being the barrier to their success.
Parents Must Start the Conversation Early and Take The Financial Lead
Even if a child is poised to be the first in his or her family to attend college, which should be applauded, it is up to the parents to know key details about applying, enrolling, and paying tuition along the way.
High school students usually consider which colleges they want to attend for a myriad of reasons outside of their career interests and what they can afford. Parents, so excited their child has decided to go to college, then begin the process of figuring out how they will meld savings, get loans and apply for scholarships to cover the cost, sadly on a semester-by-semester basis. This is before figuring out if the school of choice is a good fit for their child's aptitude and outlook on education and professional development.
Parents should have honest conversations with their children beginning as early as the sixth grade about how much personal money may be available for college. There are a lot of hidden college-related costs outside of just tuition. Remember, there are application fees, medical examinations and vaccinations, travel costs, payments for housing, food, books, supplies, and computers.
If parents don't have the extra money to contribute to their children's education, they must look at alternate options available based on their combined family income. Parents or guardians should also inform their children early that they must also contribute to helping finance their college education through good grades, summer jobs, high test scores, and community service that will earn them scholarships and grants. It's not just the parents' responsibility; our children have some responsibility too.
Parents, if you do not know how to take the lead, that is okay; don't be afraid to seek help. There are plenty of free resources, books and reputable online services that can help ranging from the Department of Education to Strada Education Network.
Families Should Consider All Options and Available Resources
Thurgood Marshall College Fund (TMCF) works to provide graduating high school students and current HBCU students with scholarship opportunities and information on college prospecting. In many instances, attending one of our publicly-supported HBCUs, coupled with a TMCF scholarship, can prove to be a smart value proposition for incoming freshmen students. With programs like our Leadership Institute and our list of scholarships and wrap-around services, I have seen TMCF scholars graduate debt-free…with job offers! We take great pride in working with select students to identify programs of strength at our 47 member-schools. TMCF works with families to pair students with programs to create the best geographical, financial and cultural fit based on the interest and talent level of each student upon graduation.
Choosing the right college is a decision requiring substantial research and a strategic approach. Even if the best fit for a student is starting off at a community college program with matriculation agreement to a publicly-supported HBCU, be encouraged, be open and be focused. The school and, ultimately the career, we choose will affect the trajectory of our financial health and our professional mobility. And it will impact how we invest in, influence and guide the next generation of engineers, teachers, public servants, and entrepreneurs.
Columnist; Johnny C. Taylor, Jr.
Official website; http://twitter.com/johnnyctaylorjr