Dr. Harry L. Williams Named President & CEO of Thurgood Marshall College Fund.
(Akiit.com) If you are like me, watching the Summer Olympics has always been a family affair. One of my favorite competitions to watch was track and field. Seeing legends like Florence Griffith Joyner and Carl Lewis made us so proud as they seemed to effortlessly run around that track, and win the gold medals. The relay race was always thrilling because, while each individual runner had run their hearts out, the Olympians had to work as a team when passing the baton to the next runner if they wanted to win; failure to get that hand-off right could make the difference between a win or a loss.
After seven and a half years at Thurgood Marshall College Fund (TMCF), I was recruited to lead one of the world's largest associations, the Society for Human Resource Management (SHRM), and will assume the position of SHRM President & CEO next month. As announced at our 30th Anniversary Awards Gala, I am passing my TMCF baton to an actual runner in real life, Dr. Harry L. Williams, President of Delaware State University.
I am proud of the work our team accomplished under my leadership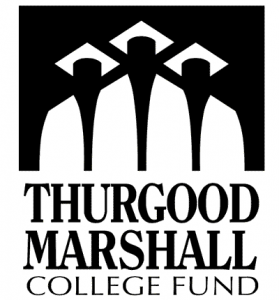 at TMCF. While it is true that we raised over $100 million, including a record-setting $42+ million investment from Apple and a $26 million gift from Koch Industries and the Charles Koch Foundation, the thing that was always most important to me as TMCF's President & CEO was Human Resources. We had to have the right team. Every morning I came into the office knowing we had extremely talented people who were motivated to help HBCUs thrive. Whether it was our TMCF Campus Coordinators and Talent & Acquisition teams working directly with our students, our Government Relations team advocating for Black colleges on Capitol Hill and in the White House, or our Revenue team making incredible partnerships and securing millions of dollars for the Black college community via TMCF, our people represented the best in the business.
That is precisely why I had to ensure this hand off to Dr. Williams was orderly, transparent, and smooth. There are several reasons why TMCF's Board of Directors found Dr. Williams to be the best candidate to lead our organization. His proven track record of successfully raising multi-million dollar investments and gifts at Delaware State University, coupled with his enviable and highly effective bi-partisan state and federal legislative strategy, made Harry the top choice of a slate of nearly 200 professionals we considered. Harry will inherit a fiscally sound, programmatically strong, and well-respected organization and that is something we should all celebrate.
After worrying for years about the future of the HBCU, I am seeing some real signs that things are looking up. One of the main things I am optimistic about is the increasing diversity and growth of our campuses. When you look at the data, enrollment at the 101 HBCUs (47 of which are TMCF member-schools, making up roughly 300,000 students) is up about three percent over the prior year. I asked our research and analysis team to dig deeper and they found a 27 percent increase in Hispanics or Latino students attending our institutions and a 26 percent increase in non-residential foreign (immigrants) students attending in 2015-16. This data proves the HBCU value proposition is real. Students are coming to our schools from all over the world, because they see the tremendous opportunity to receive a quality education, in many cases in the STEM fields, at an affordable cost. I have often said we are not EBCUs (Exclusively Black Colleges and Universities), but (HBCUs) Historically Black Colleges and Universities; our diversity is one of our critical differentiators.
I am optimistic that TMCF, under Harry's skillful leadership, will continue to lead, inspire, engage and encourage our HBCU students, faculty, and alumni to show how much HBCUs MATTER. While I'm leaving my role as President & CEO of TMCF, know I am not fully leaving our HBCU family as I will continue to serve on the distinguished TMCF Board of Directors, and hope to have your continued support as I strive to lead SHRM in the spirit of excellence with intentional leadership to make a real global impact.
We have plenty of work to do and I am excited to continue running this race.
Columnist; Johnny C. Taylor, Jr.
Official website; http://twitter.com/johnnyctaylorjr