Achieve Self Build Success: Avoid These Property Pitfalls When Building A Home.
(Akiit.com) Whether you want to have a home built from scratch to live in yourself, or whether it's purely to earn money from- building a property can be an incredible experience. You either get to build the home of your dreams, or build someone else's and earn yourself a lot of money in the process. When you renovate and existing property you can come up against all kinds of issues- rot, pests, structural damage and asbestos to name a few, but you avoid this when you're starting from scratch. However there are a few things you need to consider, so be aware of these profit grabbing pitfalls.
Consider Gas, Electricity and Water Connections
If you're building on land that has previously had either commercial or residential buildings, chances are there will already be connections for things like gas, electricity and water. However if you're building on land that was once wasteland, fields or something else then this is needs to be taken into consideration. Along with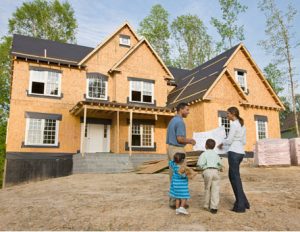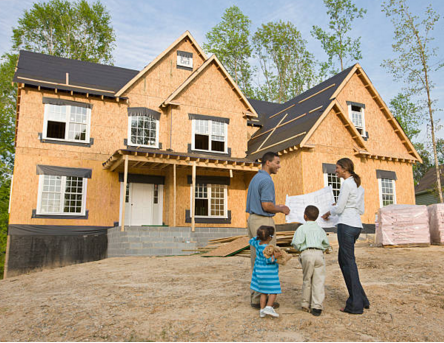 things like flow meters and tests to make sure that the ground is safe, utility companies can charge far more than you might think to have these things fitted or the pipework and wiring moved. Get some quotes ahead of time so you're not being stung by these costs.
Find Good Tradespeople
It might be your vision, but it's the tradespeople you hire that will physically construct your building. You need people that are experienced and reliable, and will charge you a reasonable price so that you have either room to make a profit or so that you don't go over your budget (if you're building a home for yourself). Do plenty of research and ask for recommendations, the last thing you want is a bad job or one that's left half done. From builders to plumbers, electricians, gas engineers, plasterers, painters, gardeners and much more- there will be a lot of people working on your project and each one of them needs to be fantastic at their job.
Think About The Wider Area
A lovely new home for yourself, or perhaps a development of houses and flats for a property business will look smart and stunning when they're built. But if you're surrounded by properties that aren't as nice, a big road, you're right by a noisy airport or train track then this will quickly detract from it. Check out things like crime rates, local schools and parks, transport links and more before deciding on your plot. It's not just the building itself that you're investing in, you need to be aware of what else is going on in the surroundings.
Leave Enough Room For Gardens and Parking
It can be tempting to want to use the plot you have to make larger buildings, but a nice garden and off road parking are important. For yourself if you're going to live in the home, but also for resale value if you decide to move later on. If you're going to be selling or renting the property or properties you build then buyers and tenants are always going to want off street parking and will pay more for this. So plan out the space you have carefully.
Staff Writer; Gary Ford