How To Make Your Small Business Affordable.
(Akiit.com) When starting up your very own small business, it can be an extremely exciting time. But having said that, it can also be very stressful too, and you may even begin to question why you started all of this in the first place. It's normal to have your ups and downs, just like it's normal for your business to have its ups and downs too. They fluctuate – one minute you're on top of the game and making a generous profit. And other times you won't be making any sales at all and you'll be struggling to keep your head above water, and because of this, you can expect to start feeling the pressure.
There are many financial demands when owning a business – no matter how big or small it is – and you will be expected to pay them when and where it's due so that you stay relevant and work your way to success. But the more areas you can cut back on the costs, the better. So here are a couple of examples of how to save some of your bucks, making your business a lot more affordable.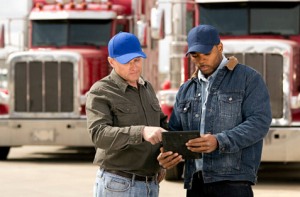 Sniff out the valuable auctions.
Auctions are a brilliant way of getting your hands on things that are essential to you, but without having to pay a ridiculously high price because the price tag is still on it. There is nothing wrong with second-hand items as long as they still work and function how they should. Auctions are especially ideal if you're looking for larger equipment like machinery or vehicles, because to buy them brand new will cost you thousands, and through an auction, you can find things for half the price, if not more. So have a look at a public auction near you and book yourself a place.
Be the expert, don't pay for one.
If there's an area within your business that you're not too sure about, whether it be the accounting or the marketing, a lot of you will know by now that there are plenty of professionals out there that are willing to help you – for a fee. And that fee can be very expensive depending on how much knowledge and information you are seeking to attain. But the internet and the library are your best friends in business, so rather than trying to scrape money together for an expert – make yourself that expert. Do what you need to do in order to soak in as much as you possibly can – if that means taking a course and studying in your free time – so be it.
So now you have a couple of ideas to get you on the right track, make sure you keep them in mind the next time you're about to part with your money. And try thinking of new ideas to keep your bank account happy. Of course, there will be times where you don't have a choice and you need to pay some rather expensive costs – but if you always keep an eye open for deals and other solutions, you can end up running a business for a lot less.
Staff Writer; Ron James