What Your Packaging Tells Your Customers About Your Brand.
(Akiit.com) If you have been looking for branding opportunities and would like to make the best impression on your customers, it is important that you focus on the product itself. From product design to packaging and availability, price, and location, you can position your offer on the market in a way that it appeals to your target market. Many managers neglect the importance of packaging and lose out on branding opportunities. Below you will find a few tips on how to make the most out of this element of your product.
Quality
The quality of your packaging can increase your brand's and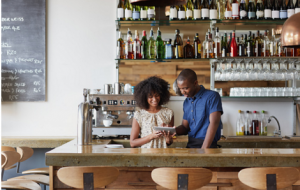 product's perceived value. While this might be a small proportion of your production costs, you will still be able to communicate your quality standards and values through the labels and the quality of the print. Drink manufacturers spend a lot of time evaluating the quality and durability of sheet labels to give their customers a great product experience and communicate their quality and values. In some cases, to reach the next level while increasing brand awareness as a business owner you may want to look into cosmetic packaging. Your product needs to be unique and stand out from the competition.
Information
The information you display on your packaging is equally important. In fact, proper packaging and labeling, providing information about the use of the item, the calories and ingredients in case of food and beverages can help your customers make an informed decision. The more transparent your labels and information sheets on the packaging are the fairer your brand will appear. At the same time, adequate information on your packaging can improve customer satisfaction as well.
Logo Design
In some cases, you will have to modify your logo design, so it is clearly visible and recognizable on your packaging. Make sure that you are using the same colors and shapes, and tell your customers about your brand using memorable headlines and branding messages. Your logo needs to be unique, registered with the patent agency, and easy to recognize.
Environmental Concerns
No matter what your product is, you should – sooner or later – take into consideration the concerns of environment-conscious customers. If you can eliminate plastic or non-recyclable materials in the next few years, you will not only be able to save money on your tax bill, but also create a unique selling proposition that will make your brand stand out from the competition.
Competitions and Giveaways
When you are launching a new product, you can also use your packaging to create a buzz about your brand. Many drinks and food companies display the details of their ongoing competition to encourage new customers to try their latest creation. If you can organize competitions or giveaways, you can gain new loyal customers in a cost-effective way. Use your labels and packaging to promote and support your ongoing marketing campaigns.
Whether you are selling everyday items, food, or drinks, it is important that you make the most out of your branding opportunities provided by the labels and packaging of the product. You can communicate your brand values and reinforce your branding campaigns if you pay attention to your packaging materials, quality, and design.
Staff Writer; Shelia Hall