Social Enterprise – Does Your Business Have A Social Mission?
(Akiit.com) Often the main motivating factor for starting a new business is financial gain. What if there was a way of receiving financial gain as well as improving the society in which we live? Many businesses are adapting business models in such a way as to encompass social enterprise. The health, environment, poverty and communities can all benefit from businesses who's core mission is to improve society. Traditional businesses focus on profitability, whereas social enterprise businesses focus on business practices that ultimately lead to environment, social and profitability.
Examples of successful companies who focus on social enterprise as well as profit include Cafedirect, Divine Chocolate and  the big issue, all of which help the sustainability of society through production and distribution.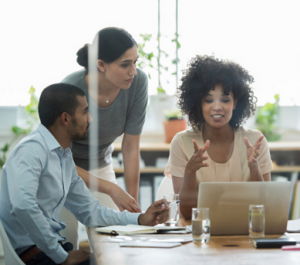 Successfully running a social enterprise business is no mean feat as you have to focus on profits without compromising your social mission. You need to be able to multitask in order to meet laws and regulations relating to running a regular business as well as a social enterprise. There are many advantages of running a social enterprise business too, you will receive certain benefits and exemptions as well as the satisfaction of really making a difference.
Here are examples of ways to combine a regular business with social enterprise.
Employment
When starting a new business, whether it is in the production or service industry you could make it your mission to employ local people from social groups with high levels of unemployment. Training programmes could be developed to enhance the skills of individuals in your locality. People could be employed in assisting with the manufacturing of products, tasks could be outsourced to individuals wishing to start their own business. One example of a social enterprise business would be to encourage start ups using a  Briquetting machine. Briquetting machines use waste and raw materials to create briquettes for fuel. This kind of business empowers the person running the business as well as contributes to the local economy, heating and housing.
Cafe/bakery
Opening a bakery or cafe as a social enterprise has the potential to offer a community much more than just employment. This type of enterprise offers training opportunities to disadvantaged members of society including recovering drug users and the homeless. Cafes are social places which give a community focus. Groups could be run from the establishment. The profits from the establishment can be partially reinvested to provide further opportunities to employees. Perhaps local training providers could use the cafe as a placement for practical training for students.
Education
It is often the case that in deprived areas of the world, people don't receive fair access to education. As a business owner you could make it your mission to provide training opportunities to people in the locality. Publishing businesses could develop informative books relating to  issues particular to the area. Perhaps malnutrition is an issue and assistance and information could be given on healthy eating, frugal healthy foods and food production. Information could be given on growing foods, rearing livestock and eating sustainably.
This is a tiny snapshot of social enterprise business models to consider. Look at the need in your local area or further afield and really try to make a difference.
Staff Writer; John Ross