Are Your Home Basics Covered?
(Akiit.com) Your home is likely to be the most valuable asset that you own, so you need to protect it. Looking after your home includes some basic requirements that might sound like common sense, but can easily be overlooked – especially if money is tight.
Getting your home basics covered is important for safeguarding the future of your home and your family. Take a look at the following to help you protect your home.
Security
Home security is essential for protecting your home from intruders. While you might think that your home is the least likely to get targeted by robbers, home crime statistics can reveal otherwise. Making sure that all of your doors and windows are secure will help give you peace of mind at night or when you're away, while cameras and other security devices can be a good deterrent for thieves. Avoid keeping valuables in plain sight and consider investing in a safe for your more expensive items. One may also want to look into installing an automatic gate. The safety of your family should always be one's priority.
The items in your home are most likely worth plenty. If you're insured, then you are guaranteed to receive any lost possessions back in a monetary sum. However, sometimes this may not be the case which could leave you out of pocket. Insurance may not cover all aspects of theft which is why you should look into creating places around the home that act as "safe spots". If you have belongings that are family heirlooms or are of huge value, then you may need to delve into the world of safes. Not only are these little inventions found in hotel rooms but can be used within the home to give you ultimate peace of mind, if you are traveling or spend time away from home. Looking into something such as Fort Knox Safes can ensure security of your very valuable and personal items. Home safes not only store valuables to prevent theft, they also serve to protect them in the event of fire or flood because, being made of thick steel, they isolate against fire and water. Which means in the unlikely case of a fire or any type of home damage, your belongings will certainly be protected. A little peace of mind goes a long way. 
Any type of security improvements made to the home are also going to impact the value of your home in a positive way. These types of security elements are coveted among homeowners and are certainly going to go in your favor, if you choose to sell in the future.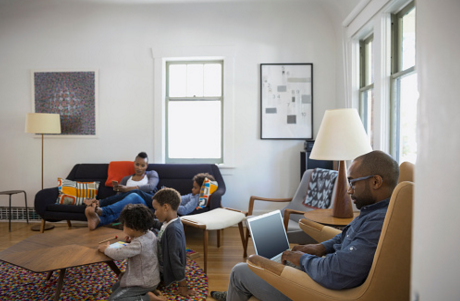 Insurance
Are your insurance policies up to date? It's worth doing an assessment every year or two years to make sure that your needs are still being met by your insurance policy. You should already have your home and car insurance covered, but what about other insurance needs? Do you need disability insurance or income protection insurance, for example? Conduct a review of your policies, and try to find cheaper deals to help your money stretch further.
Emergency savings
If your home was to suffer an emergency, would you have the funds to cover it? Our homes are at risk of many natural disasters, as well as general accidents and faults, and the repair costs can be significant. Having an emergency savings pot can cover you against your home repairs and make sure that your finances won't take a hit if something were to happen. With summer well and truly here, it's also worth keeping the details of wildfire attorneys to hand if you live in an area that's prone to wildfires. Hopefully, this type of situation won't happen to your home, but it's always better to be safe than sorry.
Maintenance
How often do you maintain items around your home? There might be some things in need of fixing that could turn into more serious problems down the line. Do a regular check around your home to make sure that everything is in working order – particularly your electric, gas, and water. Don't leave small problems to be fixed another day, tackle them now to stop them growing into bigger issues. If you lack the skills to tackle problems yourself, you can always hire a handyman now and then to carry out some basic repairs around your home.
Looking after your home will help you to retain or add to its value, and make sure that it continues to be somewhere safe and secure to live. Make sure you cover off the basics to protect your home from life's unpredictable events for a brighter future for you and your family.
Staff Writer; Jerry Moore