On the Job: Do You Know Your Rights Where Work Accidents are Concerned?
(Akiit.com) Workplace accidents are more common that they should be. The International Labour Organization reports that more than 374 million non-fatal accidents happen on the job each year. Even more concerning, more than 2.78 million people die as a result of occupational accidents or work-related diseases each year.
Accidents at work are defined as "discrete occurrences in the course of work" and they are more common in some industries than others. For example, while slips and falls can occur in any workplace, the construction industry has one of the highest rates of fatal injuries. This is likely because construction workers fall from greater heights than other categories of workers. This may be why you can specifically hire a construction accident lawyer.
Rights when injured at work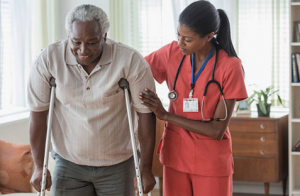 The rights which you have as an injured employee vary according to jurisdiction. Compensation laws are different and so are legal processes which you must go through.
Workers' compensation laws vary widely from state to state. The rights afforded an injured employee vary widely as well, as do the different legal procedures that ensure those rights.
However, some rights are common across most states. They include the right to file a claim in the state industrial court or workers compensation court or the state industrial court as well as the right to see a doctor for your injury or illness. You also have the right to return to your job once cleared by a doctor. If you are temporarily or permanently unable to return to your job, you have to right to seek disability compensation.
You should also be well within your rights to appeal any decision made by your employer, their insurance company or the court. Of course, you have the right to be represented by a lawyer as you go through the entire process.
You also have the right to refuse certain requests from your employer like using your own health insurance to pay for treatment or taking an incentive instead of filing a claim.
How to protect those rights
Although you have these rights, you also have certain responsibilities. Your actions or failure to act could put some of these entitlements in jeopardy.
The first thing you must do after sustaining a workplace injury or illness is report it to your employer. There is often a set time period within which you must do this if you want to seek compensation. You should file your report on the same day if possible or as soon as you can practically do so. If you are too unwell to do it yourself, ask someone else to do it for you.
You then need to file your claim in a workers' compensation or industrial court in your state. This ensures that your employers and their insurance company are formally notified of your intention to see damages.
The rights outlined above go into effect once you take these steps.
Workplace injuries vary widely in the cause and severity. If you want to be compensated adequately, you first need to be aware of your rights and then act swiftly to protect them.
Staff Writer; Ricky Ross