APGA Tour Presented by LEXUS Announces Dallas Event at TPC Craig Ranch.
(Akiit.com) Event to include Advocates Foundation/AIDS Healthcare Foundation Youth Program.
APGA Tour presented by LEXUS proudly announces their Dallas event July 30 – 31, 2018 at TPC Craig Ranch. The mission of the APGA Tour is to promote greater diversity in the game of golf by developing African Americans and other minorities for careers in the golf industry.  
"We are excited about our Dallas event," says Kenneth Bentley, APGA Tour President. "TPC Craig Ranch is an outstanding golf course and will be a real test for our players. The event will be special because it will be our first on a TPC course and highlights our six-year partnership with the PGA TOUR."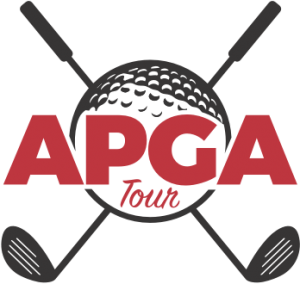 The APGA Tour started in 2010 with three professional tournaments, 80 player entries, and $40,000 in prize money. By 2018 the tour has grown to seven tournaments, 450 player entries and $200,000 in prize money. Members also compete for the Lexus Cup (given to the top player on the tour) and $29,000 in bonus money.
Dallas is the fifth stop on the 2018 APGA Tour. Expected to compete in Dallas are many of the top minority professionals in the country including PGA TOUR Latinoamérica winners Tim O'Neal and Felipe Velaquez, three-time APGA Tour winner and PGA TOUR Latinoamérica member Willie Mack and Dallas resident Clay Myers who finished second last month in Chicago. O'Neal, who won the APGA Tour Presented By LEXUS event in Chicago leads the season-long LEXUS Cup race. Admission both Monday and Tuesday is free and the community is encouraged to attend. 
"Though a partnership with the AIDS Healthcare Foundation the Advocates Foundation will host a free youth symposium on Monday from 1pm to 5pm at TPC Craig Ranch," says Bentley.  The three-phase symposium will focus on health and wellness, careers and will provide a golf clinic for young people age 14-22 of all abilities. Participants are also asked to write an essay entitled "Why it is important to make positive choices in your health, wellness, and careers." A $500 educational grant is awarded to the male and female winners. There will also be two $250 runner-up educational grants awarded and five $100 grants awarded for third place.
About The APGA Tour:
APGA Tour is a nine-year old non-profit organization whose mission is to bring greater diversity to the game of golf. The APGA Tour plans to accomplish this by sponsoring professional golf tournaments, establishing player development programs, mentoring programs and by introducing the game to inner city young people. 
For further information, please visit:
APGA Tour: www.apgatour.org  
Advocates Foundation: www.advocatesfoundation.org 
###
For more information or to cover please contact:
Ralina Shaw Public Relations
Ralina Shaw
360-951-0908