The Hopeless Democrats…
(Akiit.com) Over the next several weeks, Americans will be going to the polls in the most eagerly anticipated and consequential mid-term election in our nation's history. Voters will decide whether to continue the President's agenda which includes cutting regulations and taxes, boosting our military, renegotiating our trade deals, and focusing on border security.
This agenda has produced incredible economic results in less than two years. This week, the World Economic Forum rated the United States as the most competitive economy among the 140 countries ranked. This is the first time since 2008 that the United States has topped this important list. This report follows an amazing list of positive economic indicators in recent weeks. The United States is enjoying an incredibly low unemployment rate, robust economic growth, and stellar consumer and small business confidence. It is a great time to be living in our country.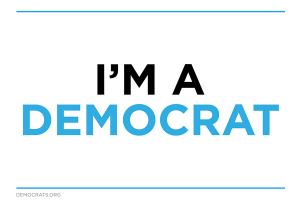 In a usual election, the party responsible for such good economic times would have a tremendous lead in the polls. Unfortunately, in our country today, the Democrats are leading in generic congressional surveys and most pollsters predict a "blue wave" on November 6. According to the so-called experts, the real question is not whether the Democrats will win the mid-term elections, but what will be their margin of victory?
The Democrats are leading because of the powerful institutions that support them, namely, the media, Hollywood, academia, government bureaucracies and special interest groups. In addition, Democrats have significant backing from the wealthiest Americans. For example, there has been a tremendous outpouring of campaign cash flowing into the coffers of Democratic candidates and political action committees from billionaires such as George Soros, Mark Zuckerberg, Michael Bloomberg and Tom Steyer.
One beneficiary of this largess is U.S. Congressman Beto O'Rourke (D-TX), who is challenging U.S. Senator Ted Cruz (R-TX) in the most high-profile race in the country. Incredibly, O'Rourke has raised over $35 million more than Cruz, the incumbent.
While O'Rourke and his fellow Democratic Party candidates have the right amount of money, they do not have the right message in this election.  O'Rourke and other Democratic candidates have pledged to pursue impeachment charges against President Trump even though it is not a popular issue with most Americana voters. To make matters worse, U.S. Senator Diane Feinstein (D-CA) promised to reopen an investigation into Supreme Court Justice Brett Kavanaugh if Democrats regain control of the U.S. Senate. This vow enraged U.S. Senator Lindsey Graham (R-SC) who demanded that all Democratic Senate candidates answer whether they support "more humiliation, degrading treatment of this fine man, are you for continuing this debacle?"
It will be even scarier if the Democrats take control of the House of Representatives. Such an outcome would result in half-baked liberal House Minority Leader Nancy Pelosi (D-CA) becoming Speaker once again, a truly nightmarish scenario. With Democrats in control, all "Deep State" investigations into the activities of corrupt Department of Justice officials will end and the entire Trump agenda will be immediately halted. Democrats will work to rescind the tax cuts, push for a massive expansion of Obamacare, and fight all efforts to enhance border security. In fact, Pelosi has vowed to oppose any real attempt to build a border wall and called President Trump's interest in the security project a "manhood issue."
Along with harassing the President and stopping his agenda and investigating Justice Kavanaugh again, the Democrats have nothing to offer but the expansion of big government. There is no message of hope from the Democrats of 2018 only hate. The party has devolved from the inspiring rhetoric of President John F. Kennedy in the 1960's to today's calls for harassment of Republicans from U.S. Congresswoman Maxine Waters (D-CA).
While Bill Clinton was "The Man from Hope" Arkansas and Barack Obama offered voters "hope and change," Democratic Party leaders today do not engage in that kind of rhetoric. Instead of inspiration, Democratic voters have been encouraged to participate in nasty aggression toward Republicans.
Former U.S. Attorney General Eric Holder urged Democrats to "kick" Republicans, while Hillary Clinton claimed that Democrats should no longer be civil to Republicans. Sadly, unhinged left-wing activists have followed this advice and Republican elected officials, candidates and campaign workers have been attacked throughout the country.
A responsible political party would notice this disturbing trend and make an announcement condemning this brutality while encouraging supporters to remain non-violent. Sadly, no such messages have been forthcoming from Democrats in 2018, leading to the conclusion that hate is the only real message they want to convey.
Written by Jeff Crouere
Official website; http://twitter.com/jeffcrouere