The Design Elements Of A Good Building.
(Akiit.com) Whether you are a budding architect, or you are in charge of some particular building project, you will need to know what the basics are in terms of what that building needs. This is something which is at once fundamental and simple, and yet also extremely complex to always get your head around. Whether you are involved in the building of a school, hospital, a new kind of church, or whatever, you will need to know about some of the basics of good building design. In this post, we will take a look at a few examples of essential elements, so that you can make sure that you are going to master the design as well as possible. If that means going back to the drawing board, or speaking further with an architect you have hired, you will find that it is ultimately worth the extra effort.
Safety First
At all times during the planning and design of a building, you need to be thinking about whether or not it is going to be perfectly safe for the people using it. As long as you can manage to keep it as safe as possible, you will find that it is a much more successful building on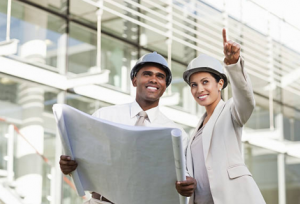 the whole, and that those using it feel better about it too in the long run. So what can you do to make sure that you are championing safety with your design? You might need to consider how to keep individuals and groups dry, such as the use of a metal walkway or shelter from here to there. You might need to discuss how to ensure that there is always an expedient route to the fire exits. You will undoubtedly need to consider how to structure the building in such a way that it stands firm and will not fall. All of this must be considered in the name of safety.
Ease Of Access
Your building must be easily accessible, and equally so for all people likely to use it. This should be instrumental in the manner in which you design the building from the start, as if you overlook it, then you will find that that is obvious later on, and ultimately leads to a much less satisfying building. Ease of access can be granted much more easily if you take care of it from the start as a major concern, so it is something that you should keep at the forefront of your mind as you or your architect begin to design the building. Providing ease of access into and around the building will ensure that it allows for equal space for all, and that you are helping to keep everyone safe as well.
Aesthetically Pleasing
Of course, architecture is also an art as well as a science, and you will probably want to know that you have produced something which is beautiful to look at. This particular quality – that of aesthetics – can be the hardest to be genuinely pleased with, but you do need to think about it from the start if you want to make sure that you get it right. As long as the building looks its best, you will be able to enjoy it all the more.
Staff Writer; Harry Parker