What Will It Take To Lift Your Business To The Next Level?
(Akiit.com) This is a question that every entrepreneur should ask on a regular basis. If you want to keep your business at the top of its respective industry then you need to keep getting your team back in the boardroom to discuss improvements which could be made. Your company needs to progress. It needs to keep developing and evolving to meet changes in the market. What will it take to lift your business to the next level? These ideas might help you to answer that question.
Fix your finances.
One of the smartest ways to stimulate business growth is to fix your finances. You can start by reducing unnecessary costs. For example, you could order goods in bulk to save money. You could start using energy-efficient appliances in the break room to reduce your monthly utility bills; maybe you could even get thicker glazing for the office windows to help with this. You might also want to stop using paper and digitize all of your information instead. This would save a lot of money. The point is that so many businesses squander their potential profit margins with excessive overhead costs. Reduce margin erosion by fixing your finances. Rethink the way you spend your business' money. That way, you'll have more funds available for important investments to help your company grow.
Focus on building a reputable brand.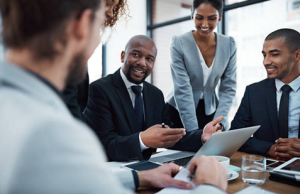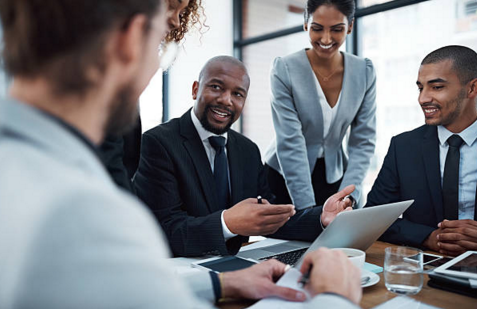 It's no great secret that businesses grow by word-of-mouth marketing. Obviously, great products and great customer service both help with this, but all of the ways in which your company makes a positive impact on the market fall under the bigger umbrella of great branding. Every successful company is fronted by a successful brand. That's what helps to stimulate business growth. You just need to find ways to get the target market talking about you. In turn, you'll increase your client base.
To create a reputable brand, you should develop an identity that really resonates with the market. Focus less on enticing sales techniques and more on forming a human connection with people. That's the best selling technique there is, after all. David Johnson improved Cane Bay by helping local education programs that prepare children for the working world. That's one example of a way in which a business can give something back to the community. But your business could also donate to charity to prove to the market that it values the wellbeing of people in its area. Give your company some depth in substance. That'll get people talking about your brand, and it'll stimulate business growth.
Give credit to the team.
The key to lifting your business to the next level is focusing on the team who work tirelessly behidn the scenes to bring the company's visions to life. Value every single member of your workforce. You hired them because you couldn't run this business alone. They're more than cogs in the machine; they're passionate and professional individuals. So, don't stifle their creativity. Bring the best out of every employee. People work for other people rather than faceless corporations, at the end of the day. Reward workers for their efforts to encourage the team to keep working hard. Give bonuses to employees, take the office out for a work lunch, and get a ping-pong table for the breakroom. These are examples of ways to boost productivity and, as a result, your company's growth.
Staff Writer; Sherry Moore