The Conscience of A Nation: Defeating Democrat Extremists!!
(Akiit.com) This week marked the 30th year of The March for Life. This event is the largest and longest-running march on Washington, in protest of Roe v. Wade and the general lack of protection for the rights of the unborn. Certain Democrats have it out for the hundreds of thousands marching, but the reality is abortion is becoming more and more unpopular across the United States.
For the past eleven years a poll has been conducted in conjunction with the March for Life; an annual pulse-taking of the nation. This year, the Knights of Columbus/ Marist Polling survey found that 75 percent of Americans say that abortion should be limited to the first 3 months of pregnancy. More shocking is the fact that this includes 60 percent of Democrats who responded to the survey. Also, 61 percent of people who identify as pro-choice are in favor of abortion restrictions.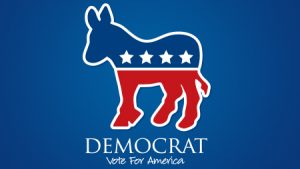 Featured prominently in the poll are questions surrounding Roe v. Wade, the infamous case that made abortion legal nationwide. 65 percent of people who responded say that if the Supreme Court revisits the case, they should either send it to the states for them to decide or outlaw it entirely. Additionally, three-quarters of Americans believe that taxpayer funding should not be used on abortions. Even a majority of Democrats are opposed, with 56 percent responding that they did not think abortion should be funded with taxpayer money.
With this rise in support of pro-life positions, or at least some amount of regulation, why are Senators Hirono, Harris, and others claiming pro-life proponents are extremists? The Democratic position is abortion on demand, but only 30 percent of the United States supports the democratic stance of abortion on demand. This makes Hirono and Harris the real extremists.
Democrats have long been pushing left on abortion rights, despite scientific advancements in pre-birth care. They continually must move the goalposts from "it is a fetus, not a human" to "it's a woman's right to choose." They are sliding, grasping onto a big policy fight that they can try to rally behind. The Democrats are losing one of their favorite hills to die on, and they're afraid it'll cost them votes.
Another poll that spells trouble for Hirono, Harris, and their ilk was recently released. Also by Marist, this poll shows that an overwhelming number of Americans [AS1] believe that religion should play no part in whether a Judge should be confirmed by the Senate. This puts holes in the religious test recently applied by some Democrats. Of course, the only reason they ask judicial nominees about their religion is to try to find out how they would vote on an abortion issue. 85 percent of respondents say that faith should not be a factor in appointing individuals to federal jobs.
Additionally, 55 percent of Americans say that religious liberty should be protected even if it goes against government laws. This includes a majority of Democratic, Independent, and Republican respondents.
It is such a blow to the Democrats that 70 percent of Americans disagree with abortion on demand. Like cornered animals, expect them to lash out even harder, condemning pro-life candidates and religious individuals alike. We have already seen it with the mistreatment of Rep. Tulsi Gabbard at the hands of her own party. Sen. Harris and Sen. Hirono tore into her over her father's connections to the Catholic fraternity, The Knights of Columbus, an organization that donates $100 million annually.
The fight for life has generally been led by religious leaders. This new polling suggests they're having a significant effect on even non-religious individuals. Modern revolutionary science is helping the cause as well, leaving Democrats with a shrinking platform of arguments. In the end, the only case left for them will be fitting for their extremism: "women should be allowed to murder."
Columnist; Ken Blackwell
Official website; http://twitter.com/kenblackwell