The Democrats' Plan to Steal the Senate in 2021: Create New States.
(Akiit.com) Elections have consequences, and for Democrats, the consequences of failing to win enough seats in the past three congressional elections to have control of the Senate have been enormous.
Not only has the Republican-led Senate approved significant tax reform legislation and repealed the Obamacare individual mandate, it has also confirmed 31 federal appeals court judges and two Supreme Court justices, leaving what will likely be a decades-long mark on the judicial branch. And after recapturing the Senate in the 2018 elections, Republicans are guaranteed at least two more years of controlling who is appointed and confirmed to the judiciary, which is particularly important considering that the Supreme Court's two oldest justices—Ruth Bader Ginsburg, 85, and Stephen Breyer, 80—lean heavily to the left.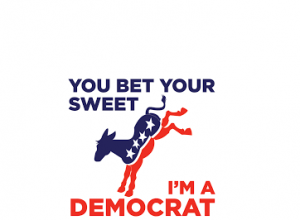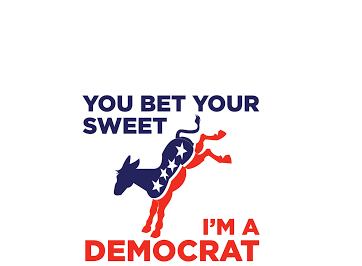 However, despite Democrats' recent failures to retake the Senate, Democrats' success in 2018 House races could be a sign the tides are shifting in their favor. If they do, Democrats have a plan to significantly reduce Republicans' influence in the Senate, or perhaps even allow them to keep control of the Senate for many years to come: grant statehood to Washington, D.C.
The vast majority of House Democrats are promoting statehood for Washington, D.C., by backing House Resolution 51, which "provides for admission into the United States of the state of Washington, Douglass Commonwealth, composed of most of the territory of the District of Columbia. The commonwealth shall be admitted to the Union on an equal footing with the other states."
As of February 22, H.R. 51 has 198 cosponsors, all of whom are Democrats. Among the most notable are far-left freshman congresswomen Alexandria Ocasio-Cortez, D-N.Y., Ilhan Omar, D-Minn., and Ayanna Pressley, D-Mass, and establishment Democrats Debbie Wasserman-Schultz, Fla., and Maxine Waters, Calif.
If Democrats are successful, the formation of "Washington, Douglass Commonwealth" would add two deep-blue seats to the Senate, giving Democrats a huge advantage over Republicans in future elections. In the current Congress, 47 members of the Senate caucus with the Democrats, including two independents, while Republicans hold 53 seats.
Not only would adding two seats to the Democrats' side of the aisle make it much harder for Republicans to control the Senate in the future, it would make it virtually impossible for them to garner the three-fifths majority needed to end debate on many kinds of legislation introduced in the Senate without several Democratic votes, severely limiting Republicans' power.
Making matters even more complicated, many Democrats have said they support Puerto Rico's bid for statehood. (In 2017, Puerto Ricans voted overwhelmingly in favor of a referendum to request statehood, although only one-quarter of the island's citizens chose to take part in the referendum.) The speaker of the U.S. territory's Congress, Carlos Mendez, recently called on U.S. House Speaker Nancy Pelosi to allow legislation to be introduced that could make Puerto Rico a state.According to Mendez, there has been "unprecedented support" among U.S. Congress members in recent years for Puerto Rico to become a state, including from a number of Republicans, like Sen. Rick Scott, Fla.
If Puerto Rico were to become a state, it, too, would likely provide two additional seats for Democrats, making it even more difficult for Republicans to control the Senate and pass conservative legislation. More than double the number of Puerto Ricans voted in the state's 2016 Democratic primary than in the Republican primary.
The road to making a new state is not nearly as difficult as you might think. To admit a new state, all that is required is for a resolution to be approved by the House and Senate, which the president must then sign. Approval from the states is not needed, but the citizens of Washington, D.C., and Puerto Rico would need to vote in favor of admission. In Washington, D.C., it's almost certain that would occur. Puerto Rico is a bit more complex, but some analysts think most of the island's voting inhabitants would support statehood.
If Democrats were to recapture the Senate and White House in 2020, they would likely have the votes needed to admit Washington, D.C., as a new state—and perhaps Puerto Rico as well—and there's nothing Republicans could do to stop it.
Although reasonable arguments exist to admit Puerto Rico as a state, Democrats' effort to transform Washington, D.C., into a state is nothing more than an overt power grab. Washington, D.C., is composed of only 68 square miles, and its culture is indistinguishable from Northern Virginia and the nearby suburbs in Maryland.
If the primary concern for Democrats is ensuring Washington residents have increased voting rights, then a much simpler solution would be to allow Maryland and Virginia to split control of most of the district—assuming the citizens of those states agree to do so.
Conservatives should be deeply concerned about the prospect of adding two left-wing seats to the U.S. Senate, as it would make passing conservative legislation much more difficult. And because it seems inevitable that Democrats will win statehood for Washington, D.C., conservatives would be wise to work on a compromise now that would balance power in the Senate by creating a right-leaning state.
One option would be to create a new state in Eastern Washington, where a large number of conservative residents have been rallying to break away from the rest of the state. Washington State is dominated by Seattle-area residents, who are some of the most liberal voters in the country. Although many residents in Eastern Washington want to form their own state, Congress couldn't force the state of Washington to split; the voters in the state would have to agree to allow Eastern Washington to break away first, making the process a long and complicated one.
The only other realistic option is for President Trump to win reelection in 2020 or for conservative candidates to win control of at least one house of Congress, thwarting Democrats' plans. Without a compromise that would also add a conservative state to the nation, losing both houses and the White House in 2020 would spell disaster for conservatives.
As I wrote previously, elections have consequences.
Columnist; Justin Haskins
Official website; http://Twitter.comJustinTHaskins