Financial Solutions For Truck Companies.-
(Akiit.com) Truck companies can often have large overheads, and so effective financial management is of huge importance. Nevertheless, this is a lot easier said than done. Running out of money is undoubtedly one of the main reasons for business closure today. This is the last thing we want to happen to you. So, in this blog post, we are going to take a look at some of the different financial solutions out there for business owners today. Of course, not all of the options mentioned are going to be right for you, so do consider them carefully before proceeding.
Freight factoring companies – A great way to overcome today's freight industry challenges
The biggest challenge facing any company is financial management. This is made extremely difficult because capital is rarely ever consistent. You complete a job, you know you have made a specific amount of money, yet you rarely see this money appear in your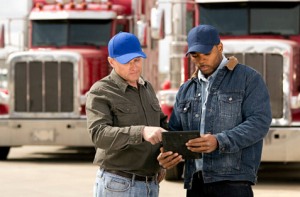 business account straight away. This presents huge stumbling blocks because you need that cash in order to finance purchasing or using resources to fulfil other orders. And thus you find yourself in what can only be described as an extremely tricky position.
This is an issue that is particularly felt in the freight industry. Most truckers and other freight operators have to wait a minimum of 30 to 45 days before they are paid. And you can guarantee that in most instances it takes even longer than this. This puts huge stumbling blocks in the way of businesses and is often the reason why many become close to shutting down or do indeed have to call it a day. There are of course a lot of financial solutions available, including bank loans and alike, yet these only end up crippling the companies further as they struggle to make back the payments. So, what can you do?
Thankfully all hope is not lost, there is a solution and this comes in the form of freight factoring companies. So, how do these companies work? Once you have filed your invoice, the freight factoring company will release the funds to you in order to stop you from being dependant on the client. However, do note that they will take a small percentage of the invoice for this service, yet you get the massive benefit of being safe in the knowledge that you will always have the capital needed to fulfil freight orders. Therefore, your major decision is determining whether instant access to cash is worth losing a percentage of your profits.
Aside from fantastic rates and improved stability at your company, you also get the possibility to grow and you get this through access to fast cash. Once you have been accepted you can receive funds within a mere 24 hours. You will never have to turn down another order again, so it is really something worth giving a bit of thought to.
Financing your trucks – Finding the best way to add to your fleet
Another solution you should consider if you run any sort of truck business is HGV finance. Adding to your fleet is undoubtedly the biggest expense that is associated with running any sort of trucking company. Most companies do not have the funds available to purchase an HGV outright, and why would you want to in any case? If you do this, you are going to have extremely large sums of money tied up in your vehicles. Financing will enable you to purchase a truck or HGV outright, yet you will be able to make monthly payments to the cost of the vehicle, rather than having to fund it in one go.
The important part here is ensuring you get a good rate of interest so that you are not paying excessive amounts back. You need to consider the total amount you are going to be paying back and you also need to consider how much you will need to pay on a monthly basis so that you can make sure this is something you can comfortably afford.
Hopefully, you now have a good understanding of some of the different options that are available to companies today that operate in the trucking sector.
Staff Writer; Roy Jones