Boring Forgotten Aspects When It Comes To The Household.
(Akiit.com) Running a home is no easy thing to do. Whether you do it full time as a stay at home spouse or parent or if you continue to run things while heading out to work each day, it's hard to stay ahead of the game. There is always something that needs doing. In the light of day, you will start to see that certain things need doing, certain jobs need maintaining, and you may all of a sudden get a sudden urge to declutter and spring clean. This is when you can often be presented with some of the forgotten aspects when it comes to your household. Here's a gentle reminder of some of them.
Those annual chores
We all have chores in our home that we need to do at least once a year, let's call them the annual jobs. These are things like clearing out the gutters of your home, cutting down the bushes and generally taking care of the home. However, because they only need doing sporadically, we can all be guilty of leaving them till the last minute or forgetting about them entirely. If you can, use a planner to forward book in the time to do these jobs and spread them over the year. This means you are less likely to forget about them when the time comes to get them sorted.
Unexpected household costs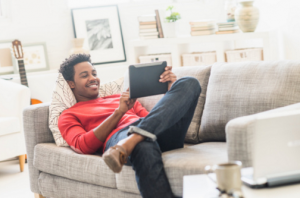 We have all been there. Your phone breaks, your fridge needs a part, your car isn't starting, and things can hit us when least expect it. Technology, although has been great in terms of the way we live our lives, has also been a hindrance, as things like your smart devices, phones or iPads need repairing. Of course,, if you prepare for if you need an iPad repair, or having policies in place to cover household appliances and your car, you can often find that they won't stress you out as much, or cost anywhere near as much as they could do.
Checking your household bills regularly
When was the last time you checked your household bills? It wouldn't be surprising if you hadn't done for a while. That is because so many people just let those direct debits leave their account each month and remain loyal to the companies that supply them the goods. But, too often loyalty does not pay off, and you end up paying more than you need to. This is why it's worth sitting down with your bank statements and seeing where you can make some changes to your outgoings.
Being on top of the cleaning
Ever clean the whole house and then a few days later wonder why it's looking disheveled again? This is because many people choose not to keep on top of their cleaning on a daily basis. That doesn't mean cleaning the whole house, it means having certain jobs done on different days, which will help you keep your home looking in good shape on a daily basis. A cleaning schedule is a great way to organize yourself to do this. This can also help you manage your home more efficiently and stops the cleaning being an overwhelming chore to handle.
I hope this prompts you to remember a few things when it comes to running your home.
Staff Writer; Greg Parker