4 African-American Engineers Who Can Be Role Models For Young People Today.
(Akiit.com) Throughout history, there are always icons who emerge to inspire future generations. Unfortunately, while there are plenty of African-American individuals who have enjoyed great success, they don't tend to be given the same recognition as their Caucasian counterparts. STEM subjects have been in the news recently as firms and governments are keen to get the youth of today engaged in all things science, maths and engineering based. Young African-Americans are shown pictures of James Dyson and Isaac Newton, but these individuals don't inspire or enthuse. It's time to show the youth of today four engineering icons who they can connect with.
Walter Braithwaite
Aeronautical engineering is exciting and is always on the cusp of forward thinking technologies. Just as Boeing was beginning to look at computers to help it design its aircraft systems, Braithwaite joined the firm. He was born in Jamaica and achieved his engineering degree in 1966. Walter Braithwaite invented the CAD programs that enabled the aircraft firm to surpass its rivals and create engines and electronic systems designed solely using software. He became president of Boeing Africa is 2000 and enjoyed a long and successful career with the company.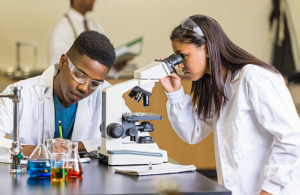 Elijah McCoy
Back in 1872 the son of runaway slaves received his very first patent for a device he had invented. This was the first of nearly sixty that he achieved in his lifetime. Elijah McCoy was ambitious and successful in the field of engineering. Having gone to Scotland aged fifteen to try and learn about his passion for engineering, he returned to Canada with a full blown mechanical engineering degree. His most famous invention was a device that enabled engines to remain lubricated with oil throughout their running time. As old wives tale even suggests that the phrase – the real McCoy – was named after him.
William Hunter Dammond
Another early pioneer for African-American engineering was William Hunter Dammond. Dammond was passionate about railways and throughout a mini industrial revolution in the United States, Dammond designed and patented an electrical signalling systems that lets trains know when another train is approaching from the opposite direction. Primarily a bridge engineer, he worked at creating safe bridges that could withstand a lot of weight. An intelligent man, he graduated with an honors degree from the University of Pittsburgh in 1893.
Wanda M Austin
Let's not forget the contribution of female African-Americans to the sphere of engineering. The finest companies that provide engineering services in the twenty first century have equitable men and women working for them. Austin was a pioneer of the aerospace industry and worked for NASA, becoming CEO in 2009. She achieved a doctorate in systems engineering and worked her way up the ranks within the space community. Well respected, she is seen as a beacon for women and African-Americans across the globe. She was groundbreaking in ensuring the security of NASA's ground stations and complexes.
African-Americans have been prominent across all spheres of STEM. To engage the future generation of engineers we need role models from all races and genders to tap the most potential.
Staff Writer; Roy Parker