100 Black Men of America, Inc. to Receive Philanthropy Grant in Honor of Singer-Songwriter Michael Jackson.
(Akiit.com) 100 Black Men of America, Inc. today announced it is the recipient of a $20,000 grant, which was provided to the organization by an anonymous donor inspired by the #Honor MJ Campaign.
The campaign was created for fans around the world who want to honor Michael Jackson's life and his exceptional philanthropy in commemoration of the 10thanniversary of his passing, which was June 25, 2019.  Fans around the world honored his extraordinary philanthropy through their own acts of generosity and charity.  
"On behalf of 100 Black Men of America, Inc., our board of directors, members, youth, and communities we serve, I would like to send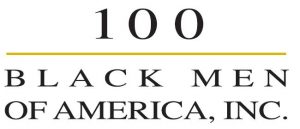 special thanks to the anonymous philanthropist who is awarding the 100 Black Men with valuable recognition of the work we do through this philanthropic grant," stated Thomas W. Dortch, Jr., Chairman of 100 Black Men of America, Inc. "This investment in our organization will begin a major effort for the 100 to ensure that youth we serve will continue to value the importance of music and the arts as a critical part of their education."?
Mr. Jackson's generosity over the decades had a phenomenal impact on communities in need. He was one of the few geniuses of the music industry that not only entertained the world but also rallied and inspired others to give. He used his music to call all of us to action and do more in our community.
Mr. Jackson was a true leader during his lifetime, not only as the King of Pop, but also as the King of Celebrity Philanthropy. In 2000, he was recognized by the Guinness Book of World Recordsfor the most charities supported by a pop star. From his involvement and support of numerous charities, Mr. Jackson's humanitarian works speaks for itself. Organizations that benefited from his generosity included USA for Africa, Make-A-Wish foundation, Childhelp USA, UNCF, the Elizabeth Taylor AIDS Foundation, and many more,
Mr. Jackson not only gave money to support foundations and organizations focused on strengthening youth but he also gave his time. During his Bad World Tour, Mr. Jackson visited orphanages and hospitals on every stop to try and make a difference in the lives of the youth he met along the way. He wrote the song We are the Worldwith Lionel Richie and recorded it with other big-name artists to raise money for relief to the victims of the Ethiopian famine, many of whom were children.
Throughout his life, Mr. Jackson showed passion not only for his music but also education, community involvement, activism, and philanthropy. While he may be gone, his commitment to humanity lives on through acts of kindness by others, whom continue to be inspired by his generosity.
The 100 Black Men of America, Inc. focuses on building on its core pillars of mentoring, education, health and wellness, as well as economic empowerment, all with leadership development being the underlying foundation.  In honor of Mr. Jackson and his legacy, the organization plans to utilize the grant to further integrate music and arts education into the 100's programs for youth. The 100 Black Men will also match the grant received from the generosity of the donor in order to further our commitment to empowering youth and expand the reach of our mission.
About 100 Black Men of America, Inc.
100 Black Men was founded as an organization in New York City in 1963. The national organization, 100 Black Men of America, Inc. began with nine chapters in 1986 as a national alliance of leading African American men of business, public affairs and government with a mission to improve the quality of life for African Americans, particularly African American youth. These visionaries included businessmen and industry leaders such as David Dinkins, Robert Mangum, Livingston Wingate, Andrew Hatcher, and Jackie Robinson.  Since inception, the vision emerged and grew to over 10,000 members impacting over 125,000 underserved, underrepresented minority youth annually. Visit www.100blackmen.org for more information on the programs and initiatives of 100 Black Men of America, Inc. and their global network of chapters.
Media Contact
Terrence McKenzie
100 Black Men of America, Inc.
404-653-6050