No, Kamala Harris, Your Gun Policies Wouldn't Have Stopped Aurora.
(Akiit.com) Another day, another push for more gun control. Senator and Democratic presidential candidate Kamala Harris (D-Ca) used the seventh anniversary of "the mass shooting at the Aurora movie theater in Colorado" to lament that "Congress hasn't done enough" on gun control.
Harris is right, but not for the reasons that she thinks. Neither Congress nor Colorado is passing any bills that would have stopped mass public shootings. She says that she is frustrated, but I am frustrated that she and other Democrats aren't proposing anything useful to stop these attacks. Like virtually all these killers, the Aurora shooter sought out a gun-free zone to attack.
Harris's push for background checks on the private transfer of guns wouldn't have made a difference in the Aurora attack. Her proposed ban on assault weapons wouldn't have mattered. In addition to his semi-automatic rifle, the killer also had a semi-automatic handgun and a shotgun. Harris's twist on the debate is that she will use executive action if she can't get Congress to institute these new gun controls.
But she ignores why the killer picked the target that he did. You might think that it was the one closest to the killer's apartment. Or, that it was the one with the largest audience.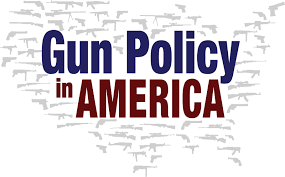 Yet, neither explanation is right. Instead, out of all the movie theaters within 20 minutes of the killer's apartment showing the new Batman movie that night, it was the only one where guns were banned. In Colorado, individuals with permits can carry a concealed handgun in most malls, stores, movie theaters, and restaurants. However, private businesses can determine whether permit holders can carry guns on their private property.
Most movie theaters allow permit holders carrying guns. The Cinemark movie theater was the only one with a sign posted at the theater's entrance.
A simple web search and some telephone calls reveal how easily one can find out how Cinemark compared to other movie theaters. According to mapquest.com and movies.com, seven movie theaters were showing "The Dark Knight Rises" on July 20th within 20 minutes of the killer's apartment at 1690 Paris St, Aurora, Colorado. At 4 miles and an 8-minute car ride, the Cinemark's Century Theater wasn't the closest. Another theater was only 1.2 miles (3 minutes) away.
There was also a theater just slightly further away, 10 minutes. It is the "home of Colorado's largest auditorium," according to their movie hotline greeting message. The potentially huge audience ought to have been attractive to someone trying to kill as many people as possible. Four other theaters were 18 minutes, two at 19 minutes, and 20 minutes away. But all of those theaters allowed permitted concealed handguns.
So why would a mass shooter pick a place that bans guns? The answer should be obvious, though it apparently is not clear to the media – disarming law-abiding citizens leaves them as sitting ducks.
Concealed carry is much more frequent than many people believe. With over 4 percent of the adult population in Colorado having concealed handgun permits at that time, a couple hundred adults in Cinemark's movie theater #9 means that there is an extremely high probability that at least one adult would have a permitted concealed handgun.
Unfortunately, some have still not figured this out. A manager at the Harkins Northfield 18 five miles from the killer's apartment told me, the theater changed its policy and started banning concealed handguns following the Cinemark attack.
The diary of the Batman movie theater killer made it clear that he was considering both attacking an airport and a movie theater.  But he turned down the airport option because he was concerned about their "substantial security."
Colorado was by no means the only time that killers targeted gun-free zones. Just this year we have seen all the attacks in gun-free zones: in a public employee-only area of a Virginia Beach municipal building; a business in Aurora, Illinois; and a Florida bank. Just seven mass public shootings since 1950 took place where at least four people died in an area where general civilians are allowed to have guns, and it was not part of some other crime.
And remember the 1999 Columbine attack in Colorado. Few appreciate that Dylan Klebold, one of the two Columbine killers, was following Colorado legislation that would have let citizens carry a concealed handgun. Presumably, he feared someone with a weapon stopping his attack. The day of the attack was not by accident. The Columbine attack occurred the same day the state legislature planned final passage of the concealed handgun bill.
Gun-free zones are a magnet for those who want to kill many people quickly. Even the most ardent gun control advocate would never put "Gun-Free Zone" signs on their home. Let's stop finally putting them elsewhere.
Columnist; John R. Lott, Jr.
Official website; https://twitter.com/johnrlottjr