How to Care for an Elderly Relative.
(Akiit.com) Taking care of your family is a non-negotiable part of life. They are there for you when you need them most; it's only right that you do the same. And this is particularly true for your elderly relatives. 
Everyone deserves love and care from their family, particularly in their old age. However, it can be tough knowing that you need to make some decisions they might not be happy with. 
Here's how to navigate caring for an elderly relative.
Ask What They Want
It's so important that families talk to each other regularly and holding family meetings is one way to stay in touch. Even a casual conversation can reveal a lot about a person as long as you are listening properly and asking an elderly relative what they want is a really important step.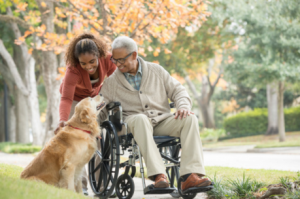 Talking about later life and end of life care is never going to be easy but taking a rational approach will help. For example, asking a relative whether they would prefer to stay at home for as long as possible or if they would prefer communal care is an important conversation to have. You might be surprised by their response.
Choose a Care Home Together
You have probably heard horror stories where a nursing home abuse lawyer has uncovered awful things at a care home and the family is completely devastated. To be honest, this sort of story crops up too often to be ignored. 
However, this doesn't mean that you can't find a suitable care home for your relative. Ask around for recommendations to see where your friend's elderly relatives are living. There are lots of lovely care homes that don't deserve to be put down because of a few rogue incidents. Taking your elderly relative to look around a few you have already shortlisted might also make the decision a little easier.
Visiting Often
Whether your elderly relative is still living at home or they are in care, you should definitely visit them as often as you can. Going in pairs is a good idea if your relative struggles to maintain a conversation as you can pull each other along without putting any pressure on your relative to talk. 
Visiting is the best way to see how your relative is getting along and whether they are showing any signs of getting older. Relatives are the most likely to notice symptoms of conditions like dementia and Alzheimer's so popping in to check up is a good idea. Many elderly people are too proud to admit that they need help so going to see them at home and then helping out with a few chores is a nice way to monitor their progressing needs too. However, do make sure that you spend quality time with your relative chatting and reminiscing about the good old times too. 
Caring for an elderly family member should never fall to just one person so make sure you talk to other members of your family as well as close friends to see how you can all support each other. 
Staff Writer; Paul James