Film Review; Miles Davis: Birth of the Cool.
(Akiit.com) So many legendary jazz musicians are gone. Victims of father time. And as they pass, a bit of history does too. When enlightening documentaries revive their memories, we get a do over. For a brief moment, we can appreciate them and their eras, all over again.
Director Stanley Nelson is a gifted archivist who recreates moments in time with great precision and artistry. His keen interest in history and uncanny ability to tell the real story behind the headlines was on display in The Black Panthers: Vanguard of the Revolution. He tackles this biofilm, on the most enigmatic trumpet player ever on earth, with that same authenticity and passion.
Nelson has assembled an array of photos, home movies, TV footage and interviews that retrace a very unique life that was destined for greatness the day a knowing father handed his son a trumpet, at age 13.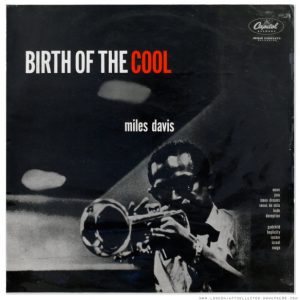 Piecing Davis's life back together is made a bit easier by friends, family and ex-wives/girlfriends whose recollections are as graphic as any hi-def image. From a musician's perspective, hearing firsthand experiences from a member of the Miles Davis Quintet adds depth: Herbie Hancock who was a 23-year-old pianist with the group, recalls: "Miles had a way of playing like a stone skipping across a pond. It just touched the waves."
From a personal standpoint, the memories of his first wife Frances, who died in 2018 and was a former dancer with the Katherine Dunham Company, provides more insight into the musician's struggles (drugs, anger, alcohol) and his stylish public persona (he sometimes picked out her clothes), than a thousand books. (Although, if you prefer pages to video, Miles: The Autobiography is the one to read.)
The tales behind Davis' most noted quirks, characteristics, detriments and milestones are all on view:  Placing the bell of his horn millimeters from the mic at the Newport Jazz Festival impressed record executives. The operation that gave him his raspy almost inaudible voice. Fancy sharkskin suites that defined his image in the  '50s and '60s giving way to flamboyant clothes that best expressed his rebirth. Improvising a genius musical score for French director Louis Malle' film Elevator to the Gallows. His very public life with wife Frances, long before Jay-Z and Beyoncé caused a stir.
Recounting Davis' most heralded albums and how each are time capsules of his artistic expression, further cements his legendary status: Kind of Blue (helped him crossover); Sketches of Spain (an artistic breakthrough); and Bitches Brew (he kept up with the times). Davis, "All I wanted to do was communicate my feelings through music."
In other filmmakers' hands, Davis' life could have been reduced to just his low points, scandals, illnesses and run-ins with police. Under Nelson's discerning eye, the good and bad, ups and downs, reclusive and extroverted moments get a fair shake.
Deft editing by Lewis Erskine, Yusuf Kapadia and Natasha Mottola gathers and exhibits a dazzling collage of images that are meticulously compiled and incredibly evocative. It's as if you're flipping through a gorgeous picture book, a family album or a music magazine that exquisitely captures the 1950s to 1991. Add in actor Carl Lumbly doing sandpaper-throat voiceovers that vividly capture Davis, and the musician's spirit is sufficiently conjured.
For jazz purists, watching Miles Davis grow from teen sensation, to Julliard student, bandleader, improvisational genius and pop icon is a dream. Seeing how he evolves through big band, bee bop, jazz, and contemporary jazz is insightful. Learning what he did to stay relevant over and over again as the music world round him changed inspires admiration.
There are many reasons to marvel at Davis, but the biggest draw is that he was a consummate and pioneering jazz musician—an extraordinary trumpet player.
As you sit entranced for 115 minutes, a few particularly poignant moments stand above the rest: Prince and Miles performing together. Miles with any incarnation of his quintet (glimpses of John Coltrane are a  blessing). His last performance of "Sketches of Spain" at the 1991 Montreux Jazz Festival, with the Gil Evans Orchestra. Any photographs of Frances and Davis, which for the most part, embody the happier days of his life.
In his own words, Davis knew his self-worth: "Anybody can play. The note is only 20 percent. The attitude of the 'MFKR' who plays it is 80 percent." In that way, Miles Davis: Birth of the Cool reinforces the obvious. This badass trumpeter made being talented, stylish, inventive, troubled and enigmatic extremely cool.
Columnist; Dwight Brown
Official website; http://DwightBrownInk.com