Is It Time to Break Up the Big Health Insurance Companies In 2019?
(Akiit.com) In the 10-plus years since the financial crisis, there has been a lot of talk about "too big to fail" financial institutions. Today, however, there is a set of large institutions failing our nation's patients: big health insurance companies. It's high time that policymakers take a hard look at breaking them up.
The evidence for doing so is strong. First and foremost, the number of insurance options for patients has shrunk considerably. With so much recent consolidation in the industry, the few remaining giants can dictate price – and what they cover – virtually unchecked. This is especially concerning if Congress is serious about tackling this year's biggest healthcare issue, surprise medical billing. As I wrote recently on these pages, the way to prevent patients from being hit with big, surprise medical bills is to crush collusion and encourage competition.
The truth is, there is practically no competition in many parts of the country. Taking a look at the market share numbers among the largest health insurers would cause most jaws to drop. In Alabama, Blue Cross Blue Shield owns 97% of the market. In Oklahoma, Health Care Service Corporation covers 96% of patients. And in Alaska, Premera (a Blue Cross Blue Shield licensee) has 100% market share. The more than 740,000 people who live in our country's most Northern state have one health insurance option. It's incredible.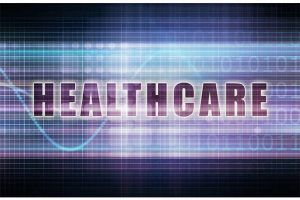 The eye-popping sums of money the big health insurers are generating only make this case stronger. Paige Minemyer pointed out in FierceHealthcare last month that Cigna, America's fourth largest health insurer, saw its revenue catapult from $11.5 billion in the second quarter of 2018 to $34.4 billion in the second quarter of this year. Meanwhile, Anthem, the nation's second largest health insurer, has raised its profit forecast for the entire year, thanks to the money its earning from, yes, the government.
What's even worse, the heads of these companies are reaping huge paychecks on the backs of patients. As highlighted in Modern Healthcare, "Combined, the CEOs of the eight largest publicly traded insurance companies – including pharmacy behemoth CVS, which acquired insurer Aetna – made $143.5 million in total compensation last year." That's almost $18 million per chief executive. On the other hand, the average American patient makes 0.32% that number each year.
A new report this month from ndp | analytics, the strategic economic research firm, reinforces this point:
"Health insurance premiums and the net cost of health insurance, which is the difference between health premiums earned and benefits incurred, have been rising faster than health consumption expenditures and inflation in the U.S. in past decades. Net cost of health insurance per enrollee tripled since 2000, rising at over 40% faster than health consumption expenditures and twice than that of inflation."
If patients are receiving less and paying more, why are these CEOs being rewarded? Could you imagine the CEO of AT&T billing customers more, offering less cellular coverage, and taking a raise? Or the CEO of Bank of America adding extra costs to ATM withdrawals, eliminating savings accounts, and cashing in a hefty bonus? I think not.
The logical question then is, how do they get away with it? The answer is that these big health insurers have a stranglehold on our government. Take Blue Cross Blue Shield again, for example. According to the Center for Responsive Politics, it has spent a whopping $360,301,681 on lobbying in the last 20 years. And so far, this year, the group has been the fourth largest lobbying spender in Washington. This, apparently, has paid off well.
Even more concerning is the America's Health Insurance Plans (AHIP), the big health insurers' lobbying group. AHIP states on its website, "We improve and protect the health and financial security of consumers, families, businesses, communities and the nation." A more accurate take would be, "We protect the profits and paychecks of big insurance, at the expense of patients' wallets and well-being." The hypocrisy is glaring.
Our federal antitrust laws, of which there are three major ones, are designed to protect economic freedom by fostering competition. They specifically protect against price-fixing and corporate mergers that decrease competition in markets. Yet these are exactly the practices of the health insurance industry. Hopefully politicians in Washington will step up and break up these monopolistic enterprises. If not, profits will trump patients once again.
Columnist; Andrew Langer
Official website; https://twitter.com/andrew_langer