Fake Products Taking Over Online Marketplaces.
(Akiit.com) Last year, 1.8 billion people worldwide made purchases while shopping online. The booming online market can be great for the consumer, with added convenience, more choice and more options to shop around for better prices. Unfortunately, the accessibility of the online marketplace also means that a flood of fake products have appeared to fool shoppers into buying knock-off versions of their favourite products. 
Fake products are popping on many e-commerce sites, but especially on online marketplaces like eBay and Etsy. If you're not a savvy shopper you can be fooled by everything from fake designer branded clothing to fake sex toys made of materials that aren't safe for the body. 
To avoid being scammed, you need to be alert while you're shopping and looking out for signs that a product is not the genuine article. Check the identity of the seller first. If you think you're buying a new designer piece, check the profile is the real deal, or at least seems to be a real person and not a questionable brand selling dodgy fakes.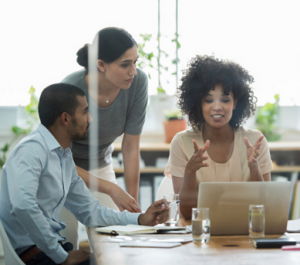 Before making a purchase, check the reviews from other shoppers. Do they seem happy with the quality? If you're buying from a website, search for reviews on sites like TrustPilot to make sure you aren't being scammed. Check to see if the website has a trust mark, or something similar to suggest it is trustworthy. 
Be wary of a discount that is too good to be true. Check the price on the main retailer's site, or the average selling price of an item. If you've found a pair of Nike trainers in the box that are a quarter of the price of any others, they're probably not real. 
If you're not sure, buy through PayPal, as they can reclaim your money for you when a company won't refund you. This gives you another layer of protection in case of scam products. When the order arrives, check the packaging. A brand would usually put their logo on the box, so an item in plain packaging should raise red flags, and make sure you take a second look. If the product has been opened, or is lacking an important piece of certification  or guarantee stamp, don't trust it. You may be able to verify the serial number of the item too. 
Know the hallmarks of the genuine product. Before shopping, do some research for brand markings and unique details. This might be something like a logo in a specific place, like in hardware detailing on a bandbag, or a tag inside the item. A counterfeit item might use different materials like imitation leather, or cheaper hardware. Check the product carefully when it arrives against these details to check for signs of whether it is genuine or a fake. 
With some smart research ahead of your purchase, and some common sense, you should be able to easily spot fake or questionable items online and protect yourself from being stung by counterfeit products.
Staff Writer; Greg Jones