Dealing With Difficult Immigration Issues.
(Akiit.com) Immigration is one of the most politically charged topics out there, and whatever your point of view on the matter, it remains a fact of life that people move from country to country for a variety of reasons, these may include work, family, a better quality of life, or to avoid a terrible political situation or even war in their own country. 
Immigration is obviously something that is never far from the political agenda, and many countries appear to be moving towards a tighter border system. This can make it increasingly difficult for people to enter the country, and for many people who have already moved there, worries such as are obviously highly stressful and can turn lives upside down.
Getting Help When Your Legal Status Is In Question
For those people who find themselves in a situation where their legal status may be at risk, or have changed, seeking out the necessary advice, support, and representation in terms of immigration appeals is vital.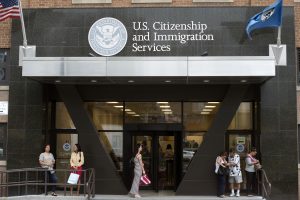 The problems that are commonly faced include the threat of deportation, revocation of the right to work, or denial in the case of someone seeking asylum. These major problems require expert guidance from people who know every legal angle possible.
Understanding the complexity of the situation is going to be very difficult, documents may not be in your native language anyway, but might be full of legalese and jargon. Having the right support will mean that you are not facing this vast issue alone.
Making Plans For The Future
Nobody likes to think about the worst-case scenarios, but when you are faced with these issues, it is in your best interests to pursue as many possibilities as you can. 
If you feel that you cannot return to your own country due to conflict or because of a policy that goes against your human rights, finding another safe country is important. Do some research and find out about the countries that are helpful to people in your situation.
The considerations that you may have when it comes to considering where to move to will include whether you know anyone there and if you are familiar with the language of the country. 
Your lawyer will be able to advise on the likelihood of you winning your appeal. In the event of a favourable decision, voluntary deportation would be a better option assuming you can pay for your fares as this will not show on your record or prevent you from making future attempts to obtain a visa.
Avoiding Drastic Measures
Taking matters into your own hands and paying someone for passage to another country via unofficial channels is very unsafe. Taking this option may put your life in serious danger, and it may also leave you with no money and in a situation where you are likely to be exploited. 
Reach out to a charity organisation for support in this instance. They may be able to provide you with a safer option.
Staff Writer; Bobby Shaw