Running A Dental Business: 5 Tips To Make You Smile.
(Akiit.com) After years of dentistry training and experience on the job, starting a dental practice of your own is the natural next step for your career to take. When launching your dental business, though, your skills and experience will only go so far. To unlock your true potential, you'll need to master a variety of other factors. Dental marketing is the marketing strategy and marketing tactics dental practices & clinics use to attract and retain new patients, as well as increased awareness of their brand. 
Only a comprehensive approach to managing your dental company will suffice. Here are five steps that will serve you well. 
1| Invest In The Right Employees 
It's impossible to run a dental business with one pair of hands. You'll need dental partners, hygienists, assistants, and receptionists. As you know from personal experiences, their personality traits are as important as their skills. When you assemble a winning team, though, the entire dentistry business stands a far better chance of thriving. Visiting the dentist can be scary for patients, but their confidence in your staff makes the process far less daunting. In turn, this should translate to a better UX and greater conversions 
2| Don't Forget Other Workspaces 
As a passionate dentist, having your own office allows you to invest in the equipment and layout you want. Even when inheriting facilities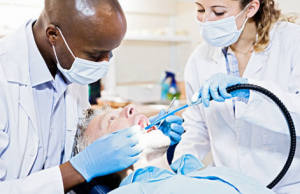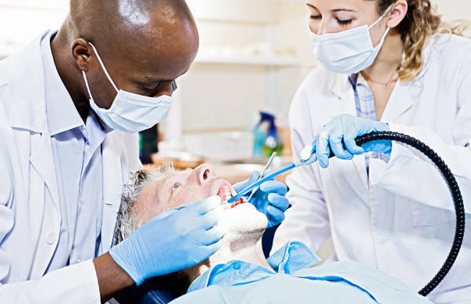 following the acquisition of a workspace, you should want the best. Very few dentist owners would settle for anything less. This isn't the only crucial workspace to consider, though. Experts at LOC Scientific can support your bid for an efficient and high-performing lab. Meanwhile, IT professionals and engineers can install VoIP systems and other systems for the reception area. 
3| Manage Your Outgoings 
This step certainly isn't limited to dentistry offices. Nonetheless, the costs involved do add an extra pressure to get it right. Creating an eco-friendly business can pay dividends by reducing monthly bills and boosting the brand image. Teaming up with the right suppliers for dental materials, machinery, and software is equally crucial. It should be supported by a thorough approach to choosing the best energy suppliers. And cutting financial waste in the reception areas. Get these issues under control, and success will be assured. 
4| Keep Patients Informed 
Winning new patients via modern marketing that promotes the health and visual benefits will offer a solid platform. However, true success comes from patient loyalty. You can encourage this in a variety of ways, but transparency is key. Appointment reminder and automated messaging software at 10 to 8 is very useful. Meanwhile, support with payments and Medicaid applications should be high on the agenda. Happy patients become loyal patients, which ultimately generates the stability your business deserves. 
5| Do What You Enjoy 
To an outsider, all dentistry is basically the same. However, the list of cosmetic and medical treatments on offer is vast and varied. Teeth whitening, mouth reconstruction, and dental prosthetics are just three examples. Similarly, you may have a preference for pediatric dentistry or working with the elderly. Depending on the population of your area, it's very possible that you can operate a niche. It's better to be the master of one area than an average provider of several treatments. Besides, it'll ensure each day is a good one. 
Staff Writer; Greg James