5 Music Celebrity Hairstyles You Can Achieve with Wigs.
(Akiit.com) The last few years have yielded some iconic red carpet looks. More celebrities are embracing their natural beauty and letting their kinky hair fly. Others are destroying the stigma of wig-wearing and rocking some incredible, glamorous styles.
Constantly treating your hair can cause breakage and irreparable long-term damage. If you want to rock the locks of your favorite musician, you're in luck. Wigs are more accessible now than ever. Here are five music celebrity hairstyles you can achieve with a high-quality wig.
Keri Hilson's Deep Side Part Bob
The world is still waiting for Keri Hilson's next album after she was skyrocketed to fame in 2009 with Knock You Down. Rumor has it, she's been struggling since offending the Beyhive a few years back. Despite having not released anything new for a bit, she's still active in the music community and can be seen showcasing her ever-evolving style on the red carpet.
While she's rocked a lot of looks in her time, the messy bob with the deep side part struck a chord. This look is great for women with high foreheads who want a bit of coverage and adds a ton of volume. You can get this look by wearing a full lace cap wig that allows for more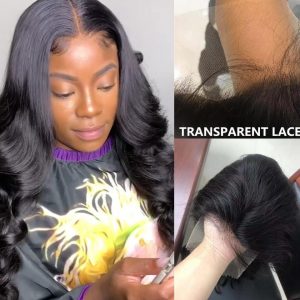 versatile parting. 
Kelly Rowland's Blunt Bob
Kelly Rowland's red chunky highlights were one of the most iconic looks of the early 2000s. Her latest blunt bob is more modern but no less stylish. This sleek, pressed look adds an air of sophistication and elegance that's hard to ignore.
To avoid relaxing your hair and fighting to keep it sleek and chic, replicate this style with a wig. If the flat, chin-length bob doesn't work with your style or face shape, add a bit of length and an angular cut. You'll still get that sharp edge that looks so fierce, but it's a bit more versatile and flattering for different face shapes.
Beyonce's Long Bronze Locks
Beyonce's long bronze locks have been the topic of conversation for a long time. Her incredible balayage is the perfect blend of deep espresso tones and warm golden hues. Her face-framing light strands have ignited a new and hot hair trend across the globe.
To get that length and those tones with minimal maintenance and without feeling at war with your hair, you can get the exact look from EvaWigs. You'll feel right up there with Queen B when you rock this wig.
Mary J. Blige's Side-Swept Crop
Not everyone wants the long flowing locks that have become so popular. Mary J. Blige has always been edgy, both as a musician and a fashionista. Mary J.'s long asymmetrical pixie with side-swept bangs is the perfect balance between cropped locks and a sleek fringe. This look is ideal for those who want some forehead coverage while keeping things cropped.
This wig will not only help you get that sleek and chic look, but it can also give you the leeway to go lighter. The trick to making a short wig look more natural is all in the styling. Get the right product and find a method to secure it that cuts back on the bulk underneath.
Cardi B's Platinum Blonde
Cardi B has served some looks since her rise to fame. She's one of the most prolific wig wearers and the least ashamed of her hair game. At one performance, she got so hyped that she threw her wig into the crowd (she got it back later).
The look that many women want to emulate is Cardi's incredible, long platinum hair. Not only is a wig the best way to achieve this look, but it's also likely the only way. And if the platinum blonde gets boring, change it up with an icy shade of lavender or blue. Cardi would certainly approve.
Investing in a high-quality wig is the best way to get celebrity style looks while protecting your precious natural hair. Shake things up a bit and flaunt your red carpet style.
Staff Writer; Brian Jones