5 Ways to Save Your Business Money.
(Akiit.com)
Software Solutions 
Software solutions typically include accounting software, project management software, email marketing software, and communication software. There are many more depending, and depending on your business's nature, you may need to expand your range. But for the purposes of most companies, using one or all of these core software solutions is vital. Not only do they simplify and integrate the working parts of your business, but they streamline the operation, so it's more efficient and cost-effective. Those not running software solutions in 2020 are likely to be lagging behind, not only in the productivity stakes but also in what staff expect from a company's interface.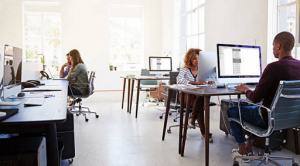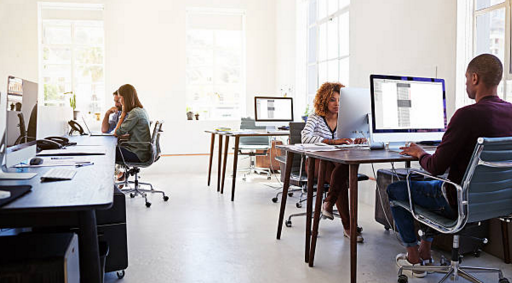 IT Solutions
If your business is operating an IT network, the importance of maintaining the technological infrastructure is obvious. A failure in one of the systems can cost time, revenue, productivity, and reputation. The old model of keeping an in-house team of experts on hand to assist with any failure is now surprisingly outdated in favor of outsourced IT solutions. These solutions typically include shifting your network to the cloud and gaining access to a large pool or experts around the clock. They can be easily contacted at any hour and will get your network back online without delay. Furthermore, an IT solution provides Video Surveillance, and cybersecurity, making your IT network as secure as possible. 
AI Opportunities 
Once only found within the realms of science-fiction stories, AI has become commonplace in the digital age and provides a wealth of opportunities to save your business money and improve its efficiency. One of the best examples of the AI revolution is the use of Chatbots. Chatbots are small customer service icons that popup whenever you visit a webpage. They ask if you need assistance and provide you with assistance if required. They are extremely natural and helpful. Consumers like them because they are helpful but also unobtrusive. Chatbots can save your company a fortune in salaries for customer service professions, whose services can be used to grow your business. 
Social Media 
The opportunities provided by social media to save money and grow your business cannot be understated. It is no longer useful to think of it simply as a place for social interactions. Social media has become a playground of interactions between friends and between people and brands, and brands and future employees. It offers brands and companies a completely free opportunity to leverage personal contact with consumers to expand the brand and grow the business. For instance, in the past, a brand might have to pay out massive sums for advertising, where today they don't have to spend much, if anything, in terms of money. Some quality time spent on social media communicating with consumers and gaining valuable brand knowledge can be more productive. 
Digital Marketing 
In contrast to conventional marketing, digital marketing utilizes the power of the internet and search engines to target an audience specific to your product, at the time the customer needs it. Another powerful function of digital marketing strategy is to gather useful information about a target audience and segment it in a relevant and useful way. These practices save your business money by narrowing the scope of your marketing budget to those people most likely to convert. 
Staff Writer; Calvin Brown