The True Value In Thinking Like An End User.
(Akiit.com)  It's not uncommon for businesses to think on their own terms, in whatever they believe will acquire them revenue and a larger audience.
That said, the only way to accrue an audience is to understand the audience you're trying to get.
A good example to use here is that of the arduous process video game designers goes through. When designing a video game, they often work through the design principles that makes the most sense to their craft, and try to make innovation and entertainment key in order to distinguish their product.
That said, the 'testing phase' is often essential for them to understand how their product will be seen by the end user. Companies like Rockstar Games spend millions on bringing in QA testers, and often, they will see behaviors they couldn't have dreamed of being acted out on the regular. That can often make them reconsider certain approaches to design, such as widening accessibility features, in order for the product to work for as many people as possible.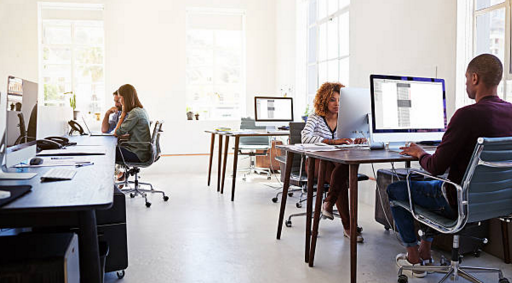 In that sense, they are able to think like an end user. But in what contexts can you do the same for your audience? Let's consider:
Troubleshooting Processes
It's all well and good to ensure your customers feel confident when using your brand, but what if things go wrong and the service fails, or they struggle to use the website, or they're just not sure of your process? Well, for these examples specifically, a few ideas can be utilised.
If the service fails, you might have chat support options open, a hosted FAQ on the website or an AI chatbot to help them. A custom 404 page is often useful for making sure that your customers feel safe if they access an out of date web page, resuming their surfing in moments. And of course, introductory videos can help your customer understand the booking process more easily. Troubleshoot everything you can, and use support tickets as a means to update your service. It really does help.
Ask For Feedback
To think like an end user, you have to speak to them. Just like the aforementioned video game testers, sometimes it's hard to understand what problem could arise until you have to care for one.
What are the most common issues brought up by your guests? Is it that your online payment system isn't that reliable? Is it that they would like user accounts? If so, how can you structure this within your brand? Keep track of these considerations, they could truly help you in the long run.
Use The Service Yourself
Often, using your service in disguise or hiring the services of a mystery shopper can help you keep your process on its toes, your staff on its best behavior, and your expeirence measured and reviewed. It's why restaurants often use mystery diners to gain the perception of what the general public may think, or to ensure that when an actual critic comes in, they are prepared. Don't ignore what you're offering. See it from both ends, and regularly try it. Don't be wedded to one idea. This way, you can improve and adapt over time.
With this advice, we hope you can understand the value of thinking like an end user, and no doubt begin doing that yourself.
Staff Writer; Harry Brown