How To Use Your Phone To Boost Your Productivity.
(Akiit.com) According to research, the number of smartphone users worldwide is estimated to reach 3.8 billion this year. And this is not surprising because technology has rapidly crept into our systems, and phones in particular have become something many people cannot do without. Fortunately, of all the things your phone can do, one of them is to improve upon yourself. Yes, it is possible and below are a few tips to assist you.
Learn time management skills by scheduling your daily tasks
You may want to consider using your phone to add some structure to our day-to-day activities. You can use apps such as your notepad, calendars, and even timers to make your schedules and set time frames to complete tasks. By doing so, you can set priorities and accomplish all set goals while making the most use of your day.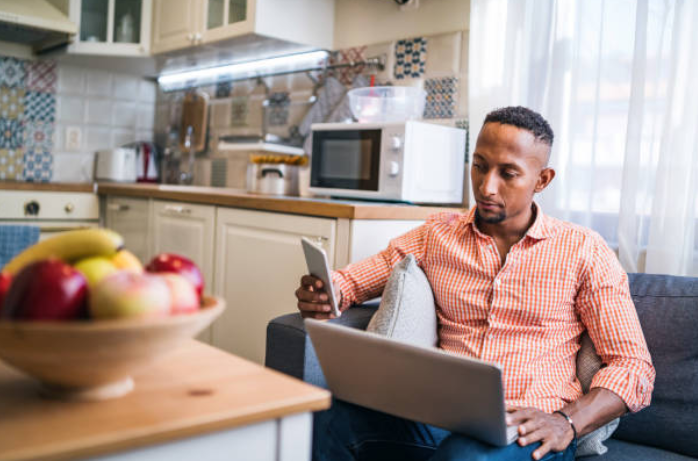 Have your phone read things to you out loud
You may not know it, but an iPhone, for example, can read things to you out loud while you concentrate on other tasks. This feature allows the phone to read anything on your screen, ranging from text messages, app screens, emails, web pages, and even ebooks. And all you need to activate this feature is to go to your phone settings, select "General," then "Accessibility," then "Speech," then finally switch on "Speak Screen." 
Whenever you want to use the feature, you start by swiping down from the top of your screen using two fingers. Such a feature enables you to multitask since you will not need to break concentration when doing something such as cooking to read your messages. It is also very beneficial to you as a driver since it will help you keep your eyes on the road and not get into any casualties or have trouble with authorities.
It also enables you to read more and achieve all your reading goals without necessarily having to allocate time for it since you can even take a shower while your phone reads your book out loud to you.
Tune in to some podcasts
Another great use of your phone is to access new knowledge and the latest insights from listening to podcasts. It may be cool to listen to music while driving or doing other things, but you will realize that when you switch out some of the time used for music with podcasts, you will learn a lot more in a short while. Many podcasts are available, covering almost all topics that you could think of, from business to relationships and even personal growth. Take advantage of technology and help your mind explore new worlds by learning.
You may realize that you may be simply limiting your phone use to accessing social media and for essential functions such as calls and texts. However, it would help if you realized that even though such services are beneficial, your phone has more to offer, so you should try to get the most out of it. 
 Staff Writer; Bruce Adams