(2021) Tribeca Film Festival Spotlights Non-fiction Films.
(Akiit.com) Documentaries were front and center at the 20th annual Tribeca Film Festival.
These are just a few of the non-fiction films worth noting.
All the Streets Are Silent: The Convergence of Hip Hop and Skateboarding (1987-1997) (**1/2)
In the late '80s, NYC rappers and skaters cross-pollinated creating a hybrid subculture. Their haven was DJ Yuki Watanabe's Mars Nightclub on West 13th Street, which attracted rap artists like Big Daddy Kane and deejays like Moby. Ice Cube, Rosario Dawson and others recall the days when the budding union of hip hop and skateboarding bred a new feel for music and style that grew from an enigmatic urban, downtown phenomenon into mainstream American culture. Director Jeremy Elkins goes back 30 years, making it seem like yesterday with fuzzy B&W clips, photos and music that resurrects two art forms. Don't hate, appreciate the images of Harold Hunter, Kid Capri, DJ Clark Kent and the rest who were holding it down for generations to come. This perceptive, archival doc plays like an urban video scrapbook.
Blind Ambition (**1/2)
The road from Zimbabwe to South Africa was hard for the four expatriates Joseph, Tinashe, Marlvin and Pardon. Still, they found their footing in their new homeland and after stints in restaurants, graduated to positions as sommeliers. They are so professional at recognizing the name, vintage and winery of vino from just a sniff, they enter the World Wine Blind Tasting Championships. They're the only team of Black African heritage in the contest and their blind ambition is endearing for about 60 minutes of this well-intentioned 96-min doc. The sheer majesty and spirituality of African culture helps sustain attention even when the film wanes. Charmingly directed (Warwick Ross and Rob Coe), beautifully shot (Scott Munro, Martin McGrath). Perfect for the Food Network. Any comparisons to Cool Runnings and the Jamaican bobsled team are appropriate but not well earned.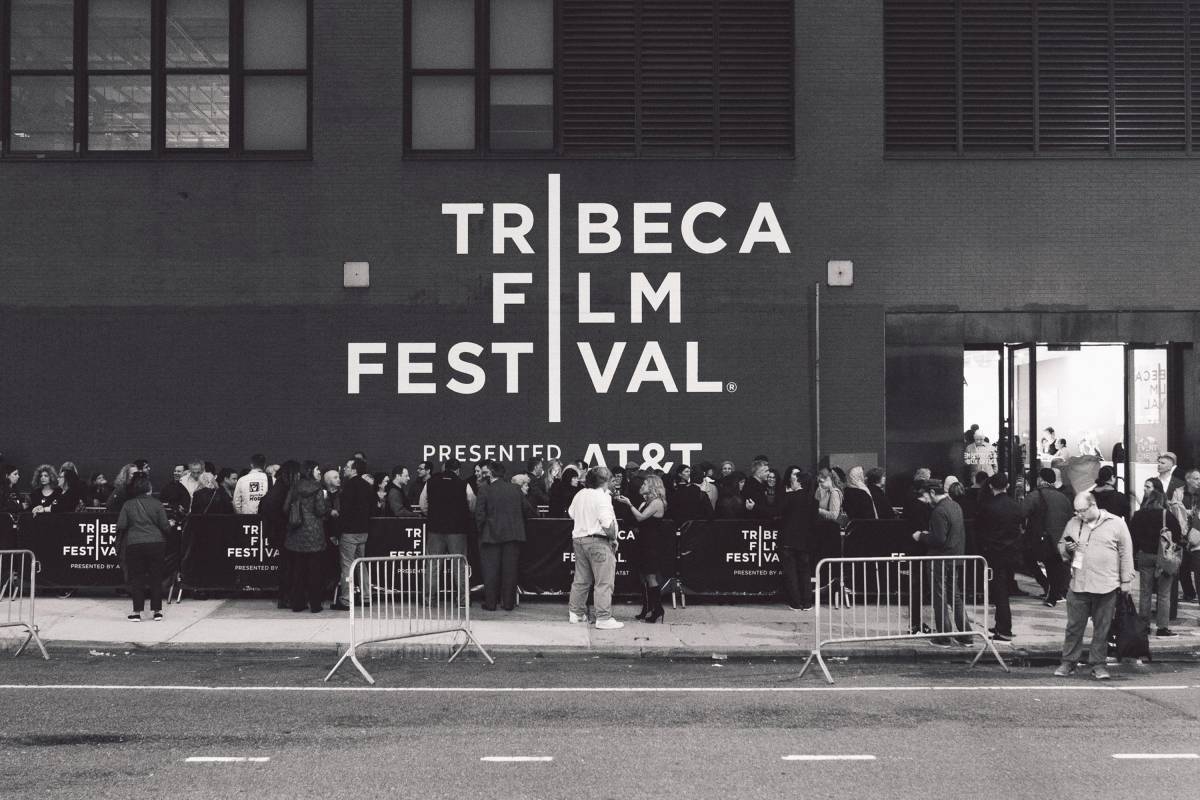 The Death of My Two Fathers (**1/2)
Writer/producer/director Sol Guy tries to put tormented feelings about his absentee dad to rest in this sensitive, family potrait doc. His deceased biological father William left him VHS tapes before he died that charted his rocky, hippyish life and personal growth. After a 20 year wait, Guy finally finds the nerve to view and explore the videos. His cathartic experience pans out for 86 minutes. What seems too personal and insular initially morphs into an instructive lesson on forgiveness and ways to break bad parenting patterns. Issues concerning racism in the U.S. and Canada, interracial marriage, the bonding of extended families and other social/familial topics augment the doc's basic reconciliation theme and bind the material. It's like Guy is baring his soul in front of the world, exposing his family's secrets and looking for closure from a man who is gone. Not many filmmakers would go there.
The First Step (*1/2)
Cable TV news helped Van Jones build a reputation as a savvy black activist. For some in the African American community, that persona was sullied the day he got in bed with Jared Kushner, Kim Kardashian and Donald Trump to get a bipartisan criminal reform bill passed. The good news: 10,000 prisoners were freed from jails. The bad news, on camera Jones praised right wing conservatives for the bill's success and gave less credit to the grassroots BLM activists who had started the ball rolling. If you're expecting a 90-minute mea culpa, you'll be disappointed. This is 50% investigative doc, 50% self-serving promo reel. Director Brandon Kramer and cinematographer Emily Topper follow Jones everywhere, as he answers (dodges) questions like a used car salesman trying to make his monthly quota. How tone deaf is it? Cameras follow Jones into his mother's funeral to capture his eulogy. Viewers may wonder: "Is nothing sacred?" Live by the media, die by the media.
North by Current (**1/2)
Drug and alcohol addiction and spousal abuse are rampant—East coast, West coast and all points in-between. When documentary writer/director Angelo Madsen Minax returns home to rural Michigan, his sister's marriage problems and compulsive behavior is on view. Also in his sphere, is confronting his mother and father with the unfinished business of their acceptance and or trepidation about Angelo's transition from female to male. It's like you're a fly on the wall witnessing family troubles normally left behind closed doors. How stubborn are pathological behaviors? How long can sibling rivalries last? Can families torn apart by emotional baggage find peace? Though the footage lacks artistry, the filmmaker makes up for any imperfections with his willingness to strip bare.
Stockholm Syndrome (**1/2)
Lots of famous people grew more reflective after being incarcerated (e.g., Malcolm X). Rapper A$AP Rocky has a similar experience, only he did prison time in Sweden after being baited by a provocateur into a fight that was caught on camera. Rocky recollects his rough journey from homeless shelters, the devastation of his father's death, bouts of drug dealing and finally finding stardom as a platinum selling hip hop artist. If the film's directors, a collective dubbed The Architects, had asked their subject tougher questions this film would feel more like a doc and less like an MTV advertorial. Still, the film's subject displays a vulnerability and maturation that is admirable. If you haven't fallen in love with A$AP's music yet, listening to catchy tunes like "Sundress" and "Everyday" just might pull you over to the other side.
For more information about Tribeca Film Festival go to: https://www.tribecafilm.com