2 Ways To Stay Stylish And Warm.
(Akiit.com) As the summer season is upon the northern hemisphere, you may think that no outerwear is required at this time of year. Consider, however, the changing temperature based on where you live, your elevation, work environment, and travel plans. It is always wise to plan for extra warmth, coverage, and versatile fashion choices.
Capes
A cape can make quite a statement depending on how you choose to wear it. They have an interesting history that you can learn about on capes.com. Capes are an undeniably fashion-conscious selection any day of the week. You can match a black cape to a black business suit (regardless of your gender) and add a coordinating fedora. Depending on who you are, a stylish pair of heels or loafers will round out the look you are going for. Add a chain and earrings to pull it all together for a classy and classic look that you can take from work to dinner to church and back again.
Capes will add a fun accessory to a summer evening, as well. Pack it in your bag to add some style and flair when the thermometer dips at night. As you enjoy an open-air meal at a restaurant or a bonfire in the backyard, this timeless staple will show your fashion-forward sensibilities and keep you warm in the cool breeze.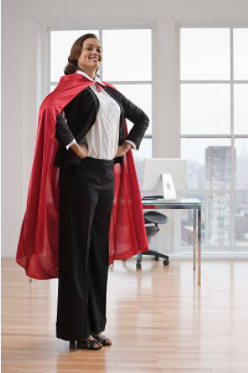 Here is a video tutorial on ways to style a cape that can translate into pashmina styling, as well.
Pashmina
A pashmina is unique in its versatility in that you can wear it in a wide variety of ways. Pashminas are travel workhorses that work as beach wraps and cover-ups. You can wear it over your shoulders for colder days and evenings and even tie one around your waist for an impromptu skirt when you need another item of clothing. A pashmina flows from summer to winter as a stylish scarf into a utilitarian one. If you are traveling to a location that mandates head coverings, the pashmina that is already in your bag will work in a pinch. They will even work as a blanket when you inevitably become cold on the plane and fold up into a compact bag for when you need it next.
Pashminas come in an array of colors and fabrics – from cashmere to cotton. You will find a pattern or color to suit your manner of dress or event. The feel of a pashmina can be soft to the touch or a bit thicker with embroidered detail, depending on your taste. Regardless of what you prefer, be sure to select one that is easy to wash and care for.
After staying home and experiencing limited in-person interactions over the past year, it is time to put fashion front and center. Make it fun again by adding a cape to your everyday wear and your special events. Throw a colorful pashmina in your bag because you never know when you might need it. Get back out into the world and enjoy all it has to offer – while looking and feeling your best.
Staff Writer; Ronald Short